STUDENTS AND FAMILIES
Late High School
11th and 12th grade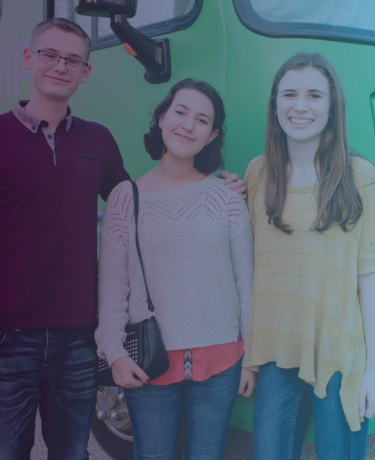 Prepare for college and career.
Your junior and senior year come with a lot of big decisions.
What do you want to do next? College? Career? Military?
Our tools will help you explore costs and benefits of
all these options.

Understand options.
As you approach the end of high school, there are a number of paths – join the workforce, enlist in the military, go to college or technical  school. You may want to play college athletics or work during school. Use these tools (and get help from your counselor!) to check out what's available.

Explore careers.
By now you probably have some ideas about what you'd like to do, but there are so many more jobs out there than you can even imagine! Explore our career planning tools to match your interests and skills to things like your desired income and lifestyle.

Apply for college.
If college is in your future, we're here to help. Learn about the specifics of each type of application and find tools to help you on your way. Still stressing about those pesky admission tests? Find tools for those, too!

Plan your finances for after graduation.
If you ask students and families what they're most worried about after graduation, the answer is generally the same: money. Students are worried about finding jobs that pay well or getting financial aid to help them in college. Use our financial planning tools to start preparing now.
Important Dates and Deadlines
GRADE 11
Take the SAT or ACT
GRADE 11
Select your courses for next year!
GRADE 12
National Decision Day: Pick your college!
GRADE 12
Take the TSIA to exempt out of college prep courses
All Resources for Late High School