Your source for college
and career preparation
Have a plan for what's next.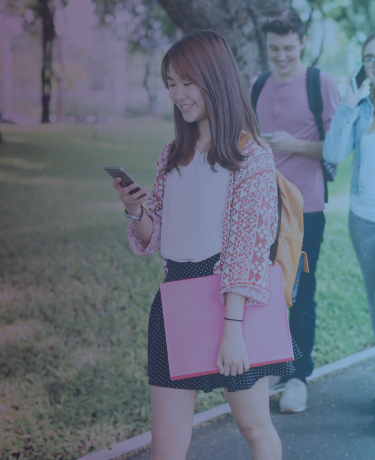 Tell us who you are and choose a grade or goal to get started.
Important dates and deadlines
GRADES 7 & 8
Select your courses for next year!
GRADE 12
National Decision Day: Pick your college!
GRADE 10
Take the TSIA for dual credit courses
GRADE 12
ApplyTexas and Common App open
Texas OnCourse has you covered.

"As questions come up from students and parents or even other administrators, I have a go-to. That makes me look good – that I know where to go to find an answer if I don't know it."
Jenifer Price
College Counselor

"If a counselor called me and asked, 'Why would I use Texas OnCourse?,' I would tell them, this is the answer to all of your Google searching and all of your phone calls, and all of your digging through the files that you've had for 12 years."
Belinda Lytle
High School Counselor

"If I don't know the answer, I can quickly obtain it, as well as provide training for other counselors and staff members in my school."
Holly Moore
District College Adviser

"One of the most comprehensive state initiatives for improving college and career advising."
The College Board
Previous
Next