STUDENTS AND FAMILIES
Early High School
9th and 10th Grades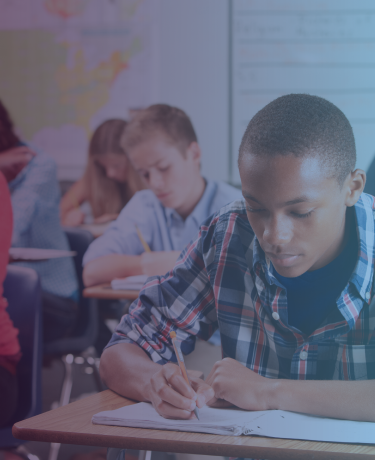 Prepare for college and career, as early as the ninth and tenth grade.
Life after high school may seem like it's in the distant future. But now's the time to make some plans and set them in motion! Below, find resources on PSATs, scholarships, college credits in high school, and more

Get ready for graduation.
You may already have your high school personal graduation plan – the list of all courses you need to graduate high school. But it's a good idea to refer back to these tools to make sure you're on track. You might also want to check for any prerequisites – classes required for admission to a specific college or major – you need to take.

Learn and prepare what you'll need for college.
To get into college, there are things you need to nail in high school. Learn what standardized test scores and GPA you'll need for your colleges of interest. Study with test preparation tools before and after you take the PSAT.

Explore careers.
By now you probably have some ideas about what you'd like to do, but there are so many more jobs out there than you can even imagine! Explore our career planning tools to match your interests and skills to things like your desired income and lifestyle.

Understand the money stuff.
If you ask students and families what they're most worried about after graduation, the answer is generally the same: money. Students are worried about finding jobs that pay well or getting financial aid to help them in college. Use our financial planning tools to start preparing now.
Important Dates and Deadlines
GRADE 10
Sign up for a PSAT prep class
GRADE 10
Take the PSAT for the first time
GRADES 9 & 10
Select your courses for next year!
GRADE 10
Take the TSIA for dual credit courses
All Resources for Early High School