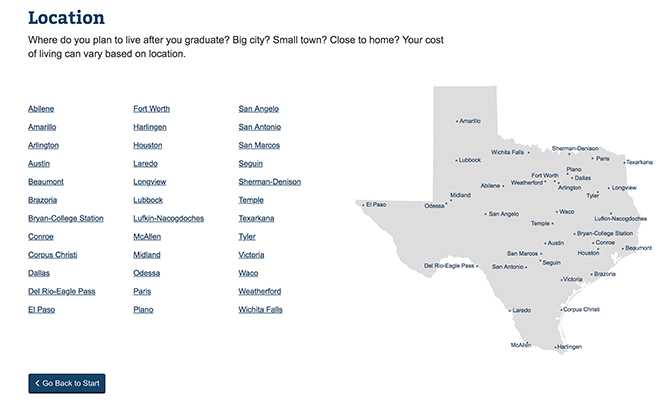 Explore your financial future.
Texas Reality Check's website includes a career search for high school students, which provides a ton of information on hundreds of different jobs—how much they pay, how popular they are, what you need to study in order to qualify for them, and more.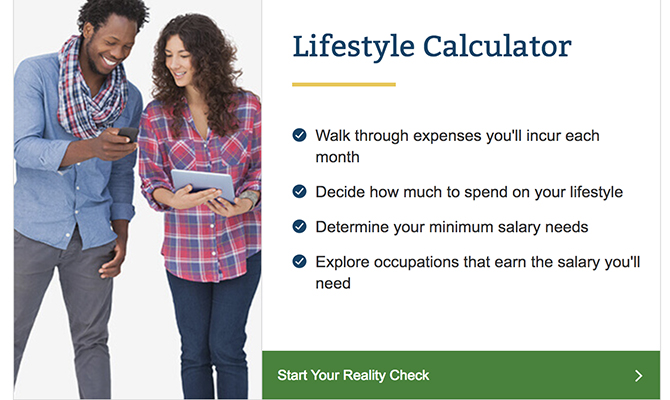 The Lifestyle Calculator lets students walk through what monthly expenses will look like – from housing to food to fun. Once students have understood their minimum salary requirement, they'll explore jobs that match the salary they'll need.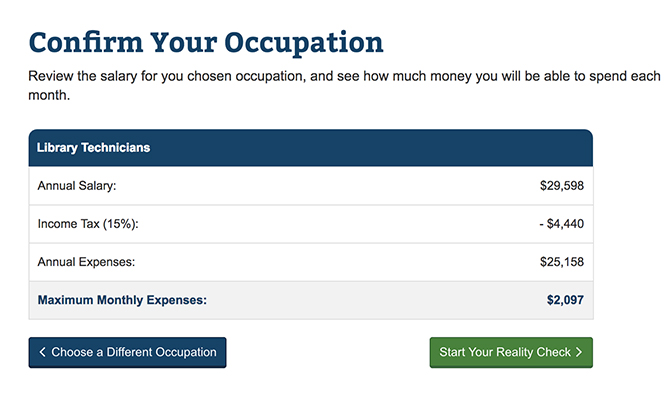 The Occupation Calculator enables students to filter jobs by region, education level, and industry to look through potential incomes. Once they've found a job they like, they can see what kind of lifestyle they'll be able to afford on their salary.