About Texas OnCourse
With Texas OnCourse, all high school graduates,
no matter where they're coming from or where they're going,
have a plan for what's next.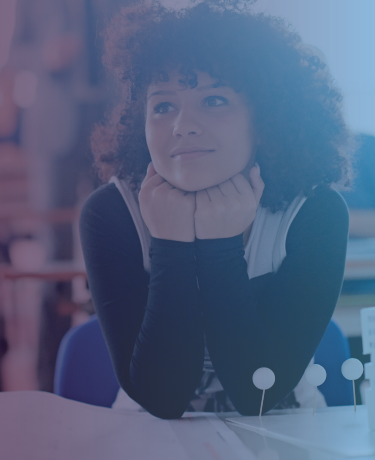 Texas' definitive source for
college and career planning
Deciding what to do after high school and how to do it can be confusing. We're here to help.
As a state-funded initiative to improve college and career readiness, our mission is to equip all Texas students for an educational and professional future that unlocks their potential.
Texas OnCourse empowers you to make decisions that will help you, your child, or your student succeed after high school.
Thousands of students, educators, and schools across Texas use Texas OnCourse resources.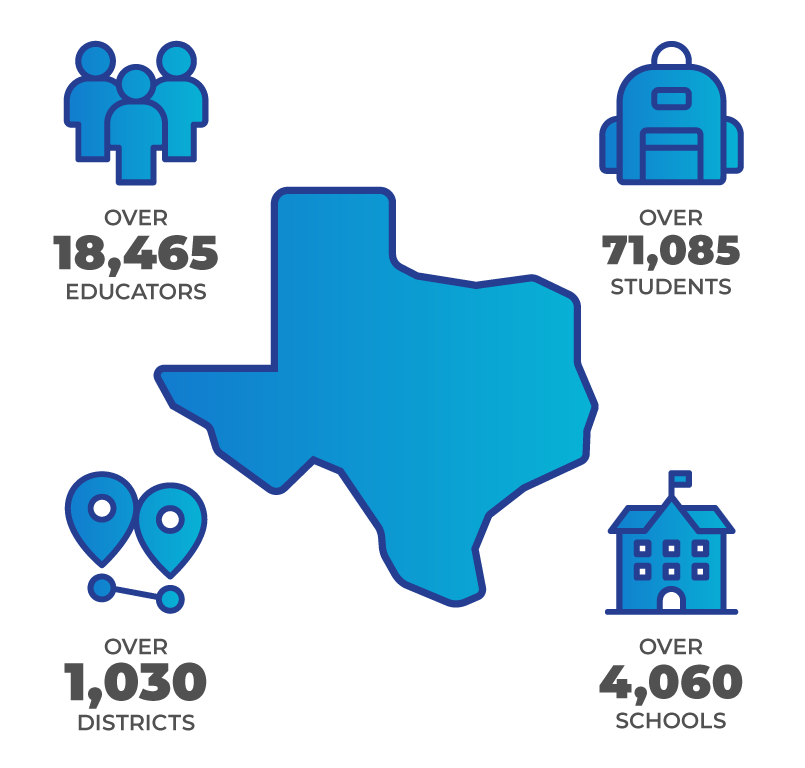 Built by educators
Texas OnCourse is the result of educators, employers, and state agencies working together. Thousands of educators, employers across the state, and three key state agencies work with the Texas OnCourse team to develop our resources.

Free, digital, on-demand
Texas OnCourse is available to any parent, student, or educator in Texas – for free and whenever you need it.

One-stop shop
Texas OnCourse is about as close as it gets to being an instruction book for guiding educators, students, and their families step-by-step through the entire process of planning for what happens after high school.

Making what's complex simple
The post–high school planning process is complex, with a lot of room for error and misunderstanding. Texas OnCourse is the first and last word in career and college planning.
Who We Are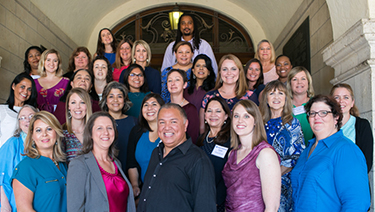 Fellows
Texas OnCourse leader fellows are on-the-ground resources and advocates for counselors, advisers, and other educators across Texas.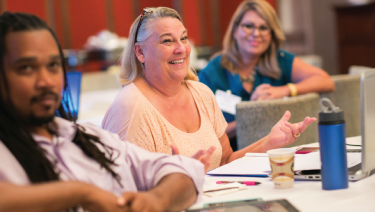 Advisers
Advisers and collaborators from all corners of education ensure that our offerings are high quality and function to meet workforce demands.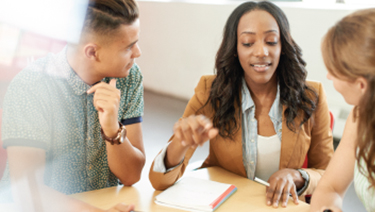 Partners
Partners are critical to the success of Texas OnCourse. Improving college and career planning and postsecondary success cannot be done alone or in silos.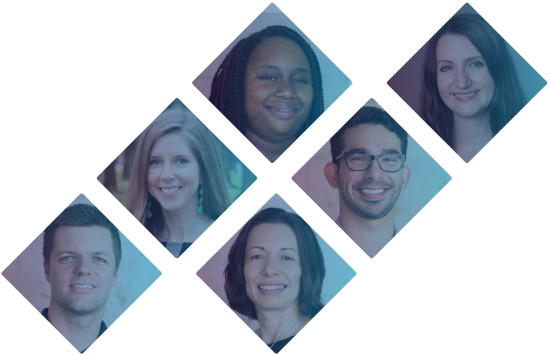 "If I don't know the answer, I can quickly obtain it, as well as provide training for other counselors and staff members in my school."
Holly Moore
District College Adviser

"One of the most comprehensive state initiatives for improving college and career advising."
The College Board

"As questions come up from students and parents or even other administrators, I have a go-to. That makes me look good – that I know where to go to find an answer if I don't know it."
Jenifer Price
College Counselor

"While there is greater access to information, few of our students and families know HOW to access the information they need. Empowering them to research and using tools like Texas OnCourse helps our students feel more in control."
Diane Silver
High School Counselor
Previous
Next
More Information about Texas OnCourse