STUDENTS AND FAMILIES
Endorsements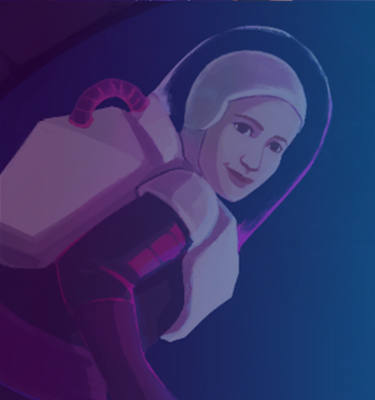 Pick the right focus for you.
In Texas, students must select an endorsement – an area of focus for their high school coursework – before ninth grade. Depending what your high school offers, you may be able to choose STEM (Science, Technology, Engineering and Math), Business and Industry, Arts and Humanities, Public Service, or Multidisciplinary Studies.
Texas OnCourse is here to help you not only select an endorsement, but use it to get where you want to go.

Learn what you need for your future career.
The key to getting your dream job is getting the right education. Texas students get to start focusing their classes in the ninth grade! Learn which endorsement(s) will connect you to classes that get you where you want to go.

Hear about a future you've never dreamed.
So far, you probably know about the jobs you've seen people around you do. You know teachers and doctors. But do you know consultants? Do you know actuaries? Your perfect job may be out there and you haven't even heard of it yet! Learn what education pathway will get you there.

Make this big decision fun!
Our MiddleGalaxy game takes you on a mission into space. But it also teaches you about careers along the way! Play this fun game on your computer, phone, or tablet, and use what you learn to choose an endorsement.

Put big choices into action.
Once you pick your endorsement, you have to build your high school personal graduation plan. That's a list of goals and courses you will tackle in high school. MapMyGrad makes planning for graduation easy.
Important Dates and Deadlines
GRADES 7 & 8
Explore careers with MiddleGalaxy and MapMyGrad
GRADES 7 & 8
Select your courses for next year!
GRADE 8
Prep for personal graduation planning and high school registration
GRADE 8
Choose your endorsement!
All Resources for Endorsements