Frequently Asked Questions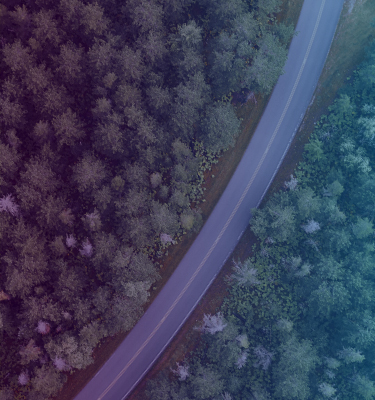 What is Texas OnCourse?
Texas OnCourse is the nation's most comprehensive initiative to improve college and career advising. As Texas' definitive resource for college and career preparedness, this initiative equips middle and high school students for post-graduation success. Launched in 2017, Texas OnCourse helps students discover and prepare for future opportunities with our online career and college exploration and course-planning resources. Parents and guardians can use our resources to stay on top of vital information and milestones to keep their child on track. And educators connect to our professional learning tools and an essential roadmap in guiding their students to plan for their own futures.
What is your intended impact?
Texas OnCourse will help over 2.3 million students across the state chart a clear path for college and career success. We aim to serve over 10,000 educators with our resources. The ultimate impact, however, is to contribute to Texas' economic growth and prosperity through a better educated and prepared workforce.
Why is Texas OnCourse needed?
Students who are poorly counseled in high school are less likely to receive financial aid and, if they go to college, are more likely to be disappointed in their college choice. Teachers, counselors, and advisers experience uneven access to training opportunities and confront challenges in identifying reliable information on college and career advising. Geography and district resources often limit the opportunities to improve their practice. Texas OnCourse tools and resources improve access to quality information and help students realize their aspirations.
What resources do you provide?
Texas OnCourse has developed original resources to guide college and career planning in middle and high school. Through our website, we also provide a roadmap for students, families, and teachers using various high-quality resources that other entities have created.
Texas OnCourse resources include:
TexasOnCourse.org

: Connects students, families, and educators to everything they need to navigate the planning process for life after high school

Texas OnCourse Academy

: With over 25 on-demand, self-paced modules, counselors, advisers, and other educators improve their practice so they can advise all students for any post-high school opportunity

The Texas OnCourse Middle School Curriculum Guide

: Texas OnCourse products are integrated into lesson plans and activities aligned to Texas Essential Knowledge and Skills (TEKS) standards in this user-friendly guide.

MiddleGalaxy

: We developed this career exploration game with the support of MIT's Media Lab and the Institute for Applied Neuroscience. Middle Galaxy makes thinking about career and college accessible and fun for middle school students.

MapMyGrad

: With this online graduation planning tool, students and families better understand endorsements and careers. MapMyGrad also helps students zero in on their skills and interests so they can have better conversations with their counselors about the classes they should take to get them where they want to go.

Roadtrip Nation Texas

: Texas OnCourse fueled a Texas road trip with Roadtrip Nation, with twelve high school students interviewing individuals about their career and college experiences. A documentary about their journeys will be released in fall 2018.

Texas OnCourse Family Guide

: This guide will help parents and guardians use Texas OnCourse resources developed just for them to support their children on college and career planning.

The Texas OnCourse Leader Fellowship

: Counselors, advisers and middle school teachers representing all regions of Texas are selected to serve two-year terms as leader fellows, providing a professional learning network for their colleagues throughout the state.
Who is involved?
Texas OnCourse is an initiative of the University of Texas at Austin in partnership with the Texas Education Agency, the Texas Higher Education Coordinating Board, and the Texas Workforce Commission. More than 2,500 Texas counselors and advisers have contributed to Texas OnCourse, participating in beta tests for resources and contributing to content and structure. An advisory committee of employers from across the state ensures that Texas OnCourse resources align with workforce needs. Other partners include the Institute for Applied Neuroscience, Texas Advanced Computing Center, American Institutes for Research, Texas Tech University, MIT's Media Lab, Rice University, and UT Austin's School of Education.
How is Texas OnCourse funded?
In 2015, the Texas Legislature invested in transformative innovations in the field of counseling to realize the promises of HB 5.  
How will you measure success?
Texas OnCourse worked with the American Institutes for Research to measure success through improved student outcomes associated with our resources. Our data and evaluation team is examining the long-term effects of Texas OnCourse programs on student outcomes. In the short term, our success is defined by the number of learners who demonstrate mastery and by the distribution of educators and students served across all 20 educational service center regions.
Do you provide in-person training or professional development?   
Texas OnCourse tools and resources are available and accessible to all teachers, counselors, and advisers for free. Join our email list and follow our blog to regularly receive additional tips and resources for educators. If you are a registered user of the Texas OnCourse Academy, you will receive access to additional professional support, including webinars and digital office hours within the Academy. Educators employed in one of our partner districts also receive access to additional professional support – ask about becoming a district partner today! Finally, keep an eye out for Texas OnCourse staff or leader fellows at conferences, meetings, and Education Service Centers (ESCs) across the state!  
Is Texas OnCourse applicable to other states?
Much of the content, resources and information provided by Texas OnCourse is applicable to other states. However, as we roll out this initiative, we're focusing on our commitment to properly implementing this initiative in the State of Texas.
How do I access Texas OnCourse materials?
You're in the right place, here at texasoncourse.org! All our information and resources are free and accessible and most are available in Spanish and translatable to other languages. Explore all we have to offer by grade or by goal.