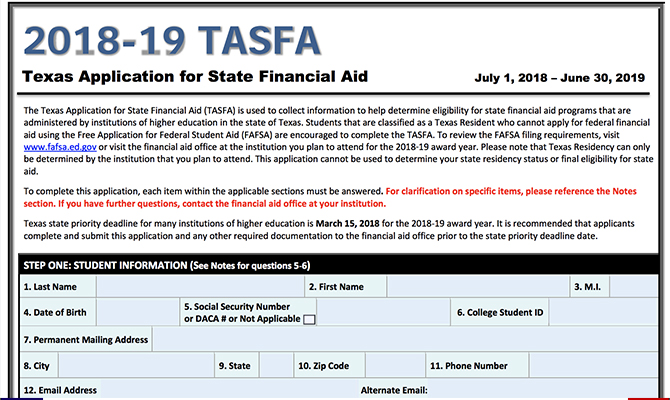 Texas Application for State Financial Aid
If you're a foreign student or non–US citizen residing in Texas, you may still be eligible to be classified as a Texas resident for tuition purposes. If so, you may also be eligible to receive state financial aid.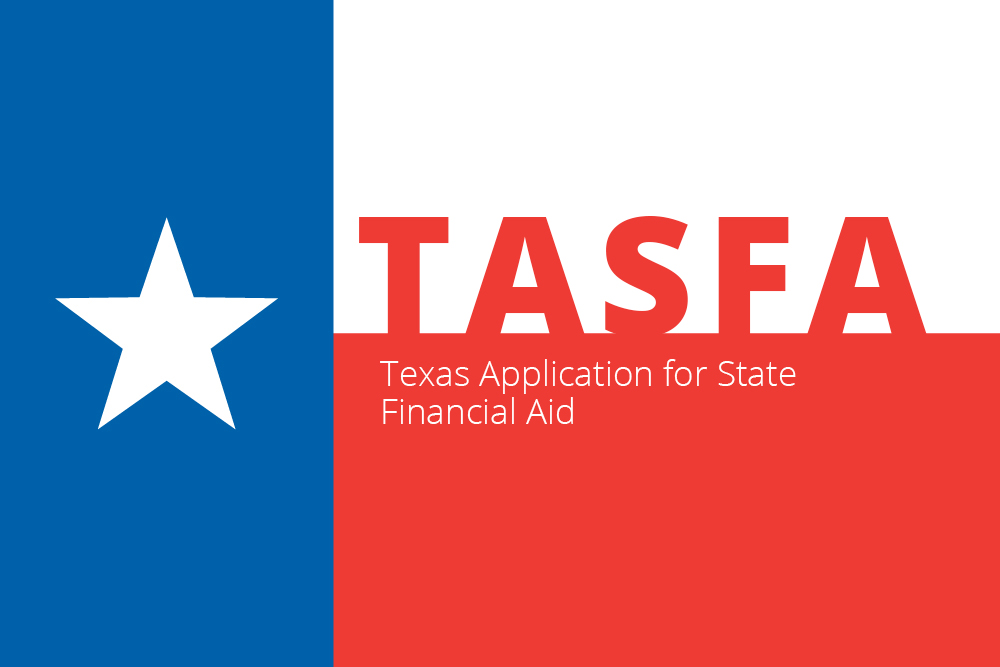 You may be eligible for Texas state-sponsored financial aid if your residency status is NOT US citizen, permanent resident with an alien registration card (I-551 visa), conditional permanent resident (I551C visa), or eligible non-citizen with an arrival/departure record (I-94 visa). An alternative to the FAFSA (Federal Application for Student Aid), TASFA enables resident noncitizens to be eligible for in-state tuition and apply for need-based grants and loans.