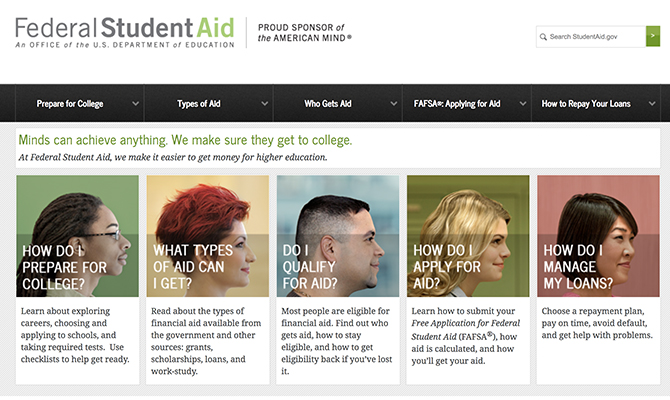 Understand federal aid.
You've probably heard it time and again: submit the FAFSA! But what is the Free Application for Federal Student Aid, and how does it work?
The FAFSA is developed by the Office of Federal Student Aid (FSA), within the US Department of Education. The FSA website has tons of relevant information for students, from what types of aid are available to how to qualify for aid – even how to manage student loans after graduation.