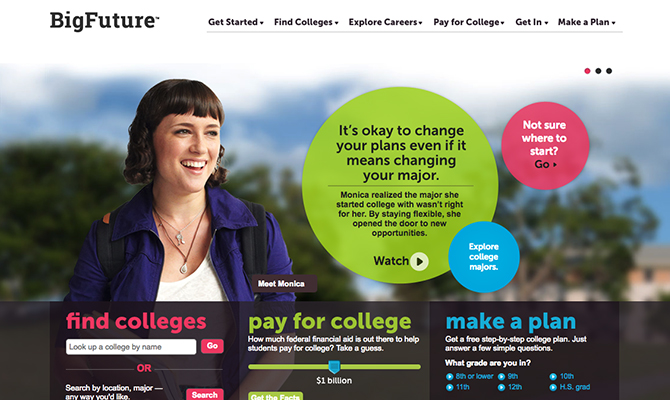 Select your future college.
Selecting a college is a big decision. As the Big Future webpage points out, you have over 3,000 options for selecting a college or university, so it can feel overwhelming to find the college for you. Fortunately, Big Future enables you to browse colleges based on what your personal priorities are.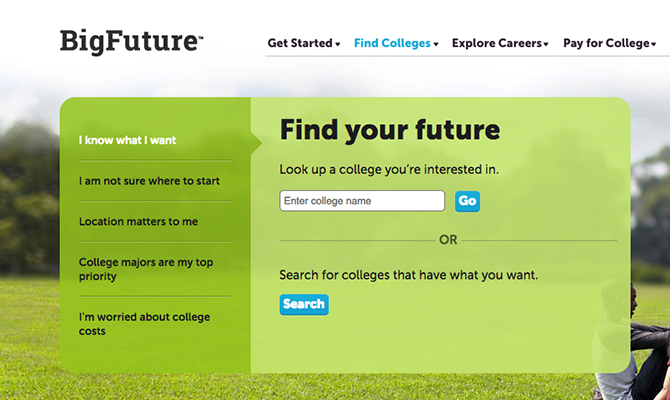 Maybe you're checking if your college of choice offers your major. Maybe you're worried about where you can get in and what kind of SAT score you'll need! Perhaps location is your priority, or cost. Perhaps it's important your school has a great football team? There might be factors you haven't even considered! To find the right college for you, you'll need to compare the pros and cons of different learning institutions.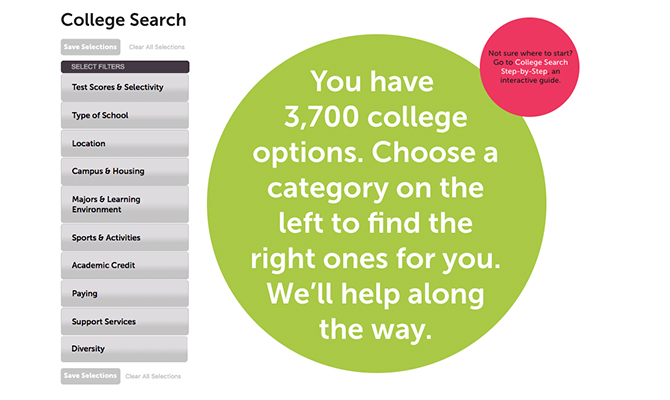 Regardless of what your number-one priority is, Big Future lets you base your search around your preferred criteria. Peruse each tab on this helpful website to get your brain thinking about how best to find the college for you!