COLLEGE PLANNING
College and Career Support
from Texas College Bridge
by TEA, Texas OnCourse, and College Forward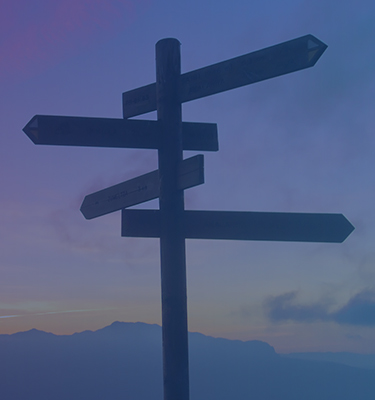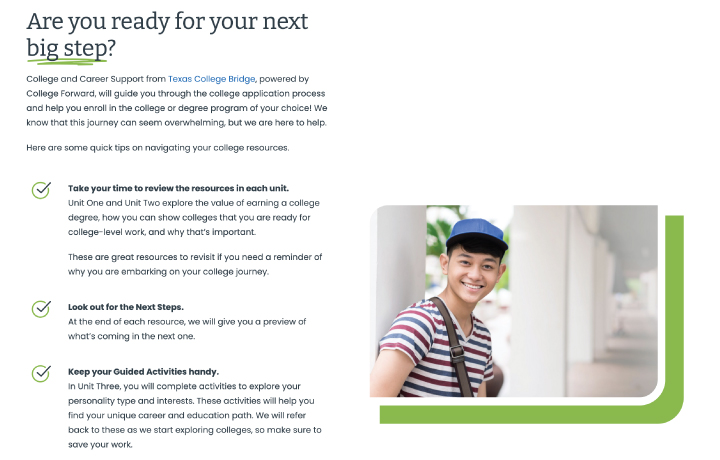 In-depth guidance for your students
College and Career Support offers step-by-step guidance for juniors and seniors preparing for college. This resource from Texas College Bridge is a companion to the College Bridge college prep curriculum. It includes materials for students from College Forward and advising support for you, powered by Texas OnCourse. Read on for more.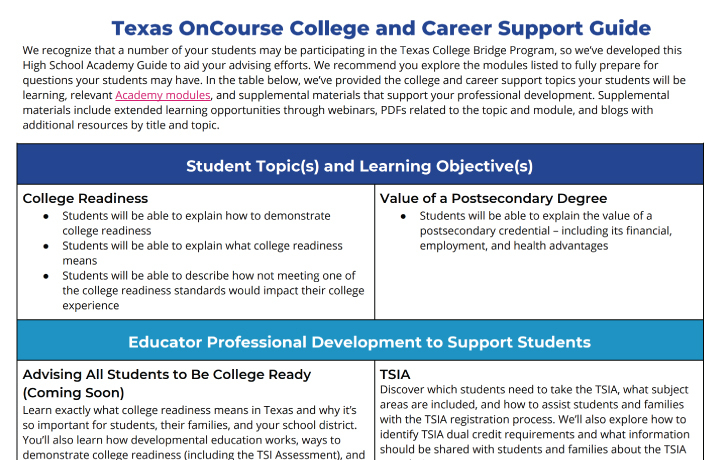 Resources for you
College and career support is critical to students' success beyond high school. That's why we're here to help, ensuring that you have all the right answers for your students! Our supplementary advising guide outlines the topics and objectives students will learn from the College and Career Support resource. We link these topics and objectives to our free professional development resource, the Texas OnCourse Academy. 
Download the supplemental College and Career Support advising guide.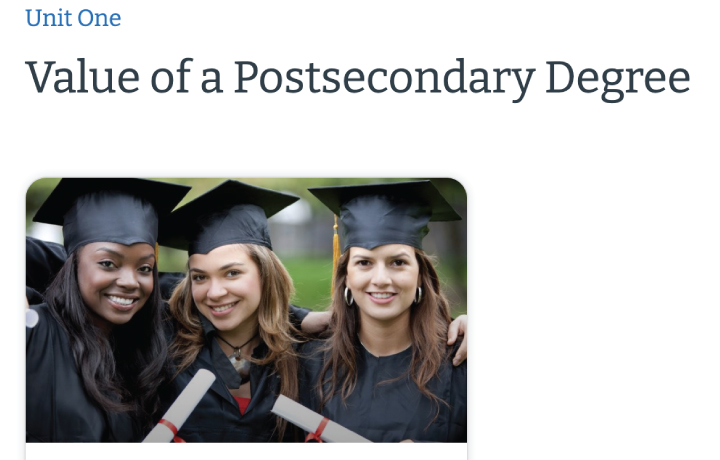 Resources for your students
College and Career Support from College Forward guides students through the college application process and help them enroll in the college or degree program of their choice. The resource includes five individual units. They cover the value of a postsecondary degree, demonstrating college readiness, career exploration, choosing a school, paying for college, and college applications.