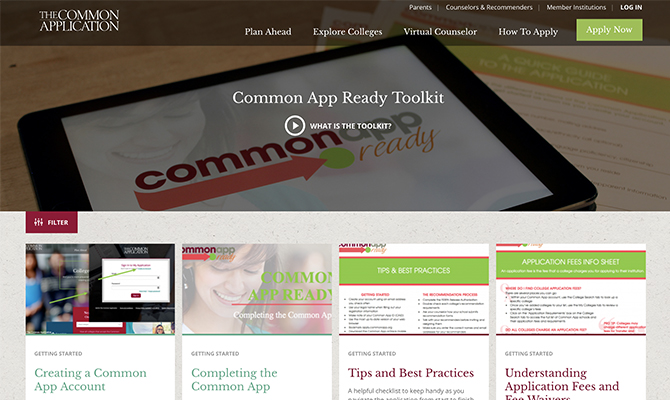 Make your college applications count.
The Common App offers instant access to a variety of colleges and universities all over the world. But in order to have a seamless application experience for every participating college on your list, you should be prepared to make your college applications count by exploring the Common App Ready resources.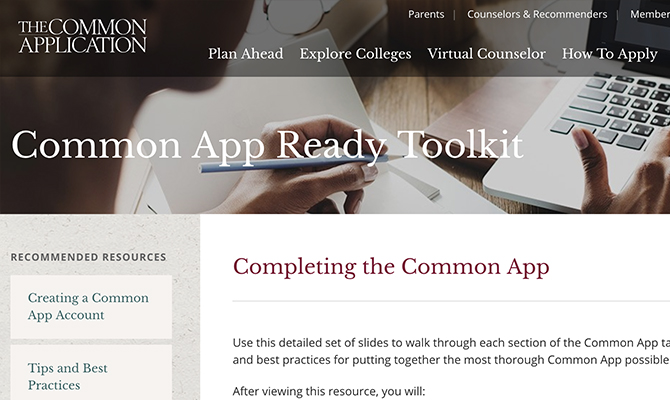 Separate from the application itself, Common App Ready provides this resource of college essay writing tips, guidance on college recommendations, understanding application fees and fee waivers, and more.
Lessons can be used by counselors to guide students, or students can use it directly! While these tip sheets are focused on the Common App, tips are transferable to other application systems as well.