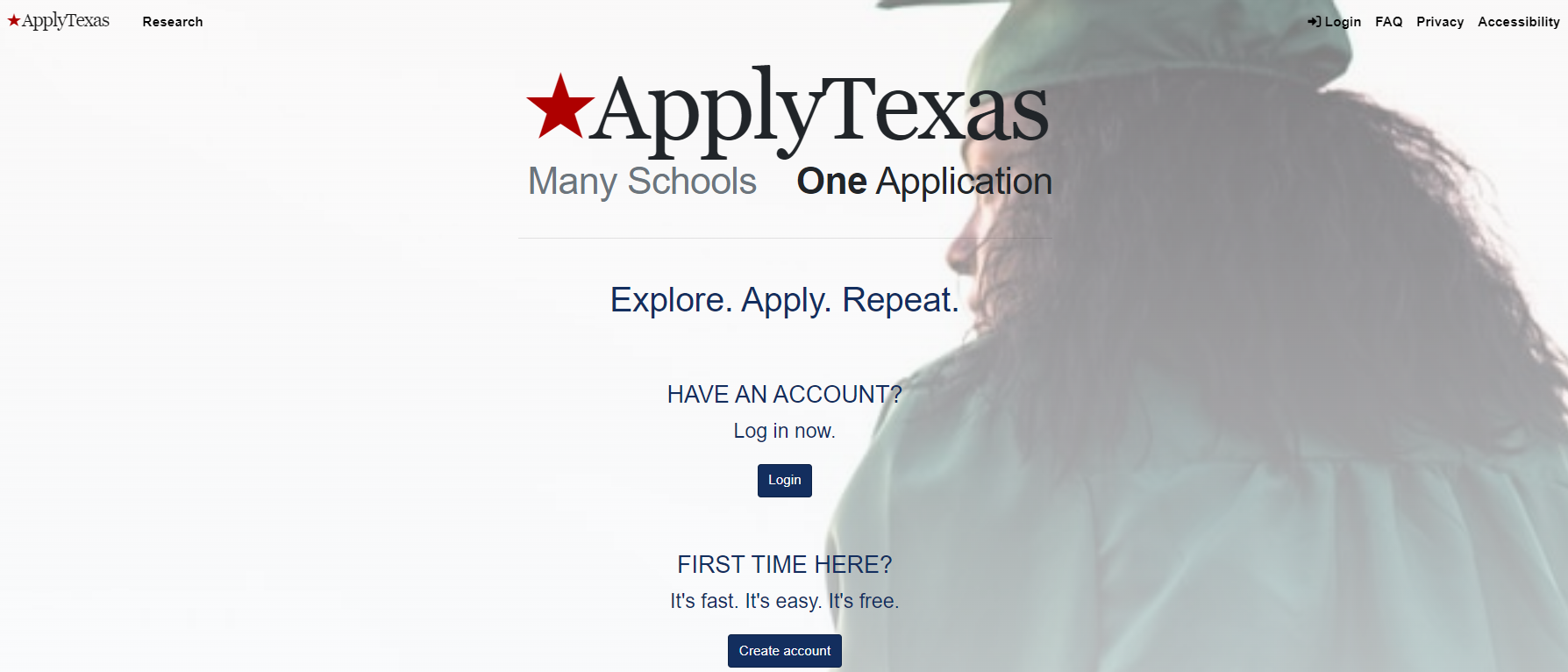 Apply to Texas colleges.
Applying to public school in Texas has never been easier. While in many states you have to fill out a separate application for every college you apply to, many Texas universities and colleges accept a single application, ApplyTexas.



Sometimes called the Texas Common Application, ApplyTexas is accepted by all Texas public two- and four-year universities as well as some private colleges. With essays that change very little year to year, it's an easy application to begin preparing for as early as you'd like.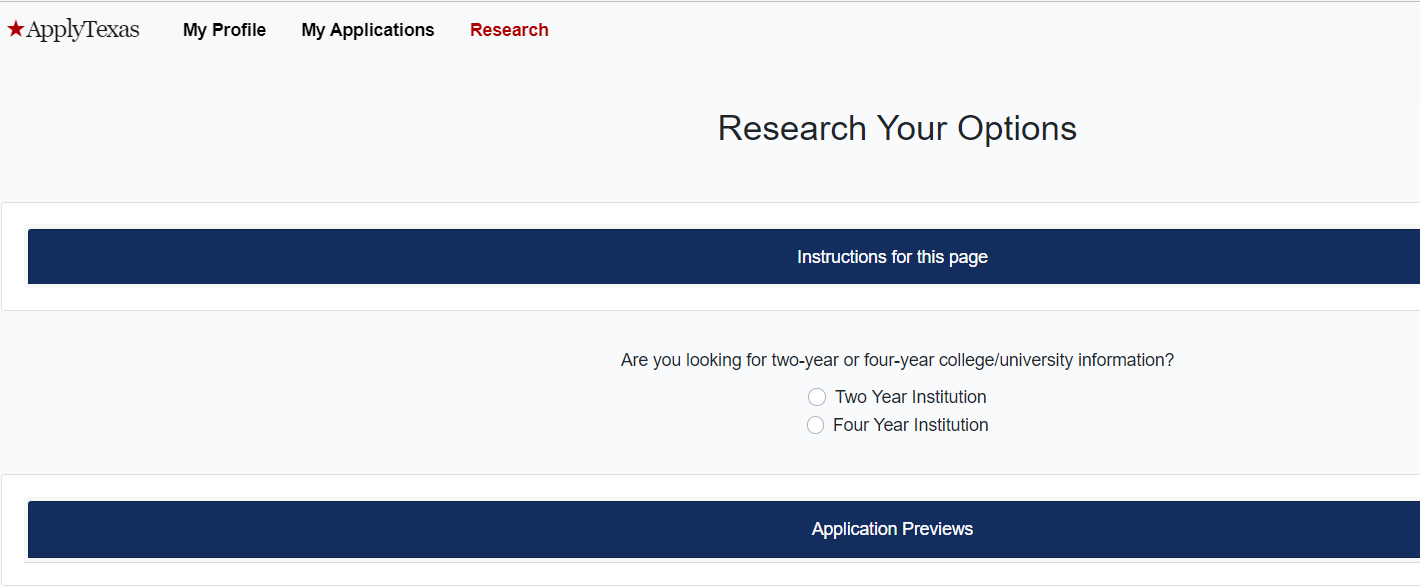 Be sure to save your username and password so that you can get back into your application any time! You can use your ApplyTexas account throughout your time in higher education if you choose to transfer to another Texas institution.

Note: Students are required to pay application fees (or apply fee waivers, if eligible) to each institution they submit ApplyTexas to.