COLLEGE PLANNING
Future Focused TX
From TxCAN, Get Schooled, Texas OnCourse, THECB, College Forward, and United for College Success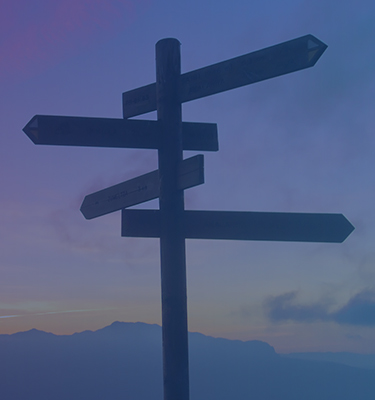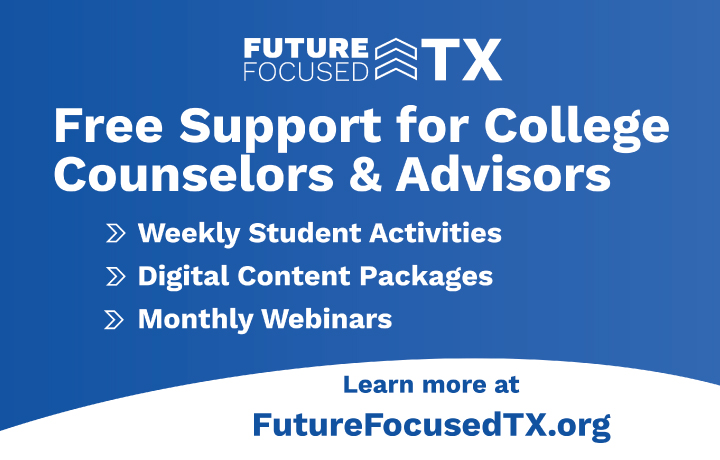 Staying Future Focused
Future Focused TX is a campaign that aims to maintain college enrollment rates in Texas despite the effects of COVID-19. Some experts expect as much as a 20% reduction in four-year college enrollment due to COVID-19. However, with the right information and support, we believe that Texas students can stay future focused. This statewide effort will provide free, compelling, research-based digital content to school counselors to help their students graduate and matriculate into college.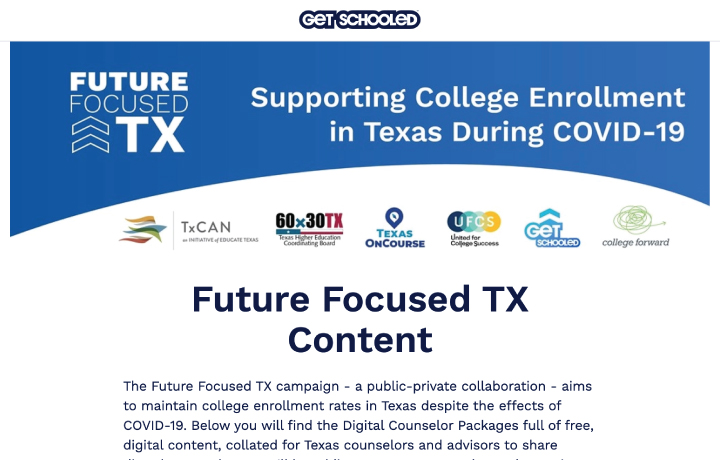 Digital Counselor Packages
By signing up for Future Focused TX, you will receive weekly forwardable emails and a digital folder with timely, shareable student resources. These emails and resources include actionable steps students can take to make progress on their college journey. You'll also access monthly webinars to preview upcoming digital packages and discuss insights and strategies.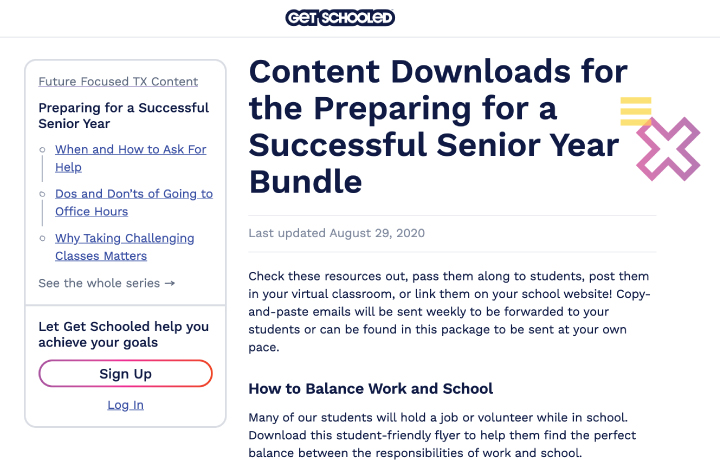 Student Support
Future Focused TX comes from experts on content that reaches and deeply engages students. Get Schooled will deliver critical information to students via social media. Students can also receive regular contact via text from Ask ADVi. And if they have specific questions, students can receive one-on-one support from Get Schooled's highly-trained textline responders and virtual advisers.