MiddleGalaxy: An Intergalactic Mission for High School Endorsements
By: Texas OnCourse
3 min
If you're a Texas middle school teacher or counselor, asking your eighth-grade students to choose an academic path can seem like a demanding task. Thankfully, Texas OnCourse will get you up to the challenge! We have many free tools designed to demystify endorsement selection and position career exploration as an engaging adventure for students. After all, who doesn't love a space-themed career exploration game? That's where MiddleGalaxy comes in!
MiddleGalaxy is career exploration game designed to be played in a classroom or in a student's free time. Next week, be sure to join us for a webinar to explore tips and best practices for using MiddleGalaxy in your school. This blog will review some of the basics!
When students play MiddleGalaxy, they first log in and choose a space cadet to personify them, then head into outer space! It's their responsibility to build a space team to complete important intergalactic missions. Part of building a space team is training, mentoring, and organizing their team, so students learn leadership skills through playing the game. When it comes to completing their missions, they learn about how professional skills translate into career possibilities. The best part? Students will discover what high school endorsement they need along the way!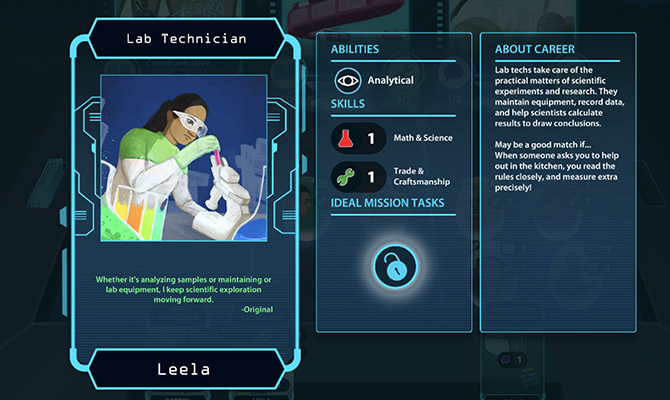 We've developed a mini-lesson called Space Journal designed to introduce MiddleGalaxy to your classroom. Written by educators and complete with detailed instructions and a student handout, it satisfies college and career readiness TEKS. During this lesson, your students:
Engage in scholarly inquiry and dialogue.

Analyze a situation to identify a problem to be solved.

Develop and apply multiple strategies to solve a problem.

Collect evidence and data systematically and directly relate to solving a problem.
*To view a full lesson version, complete with a student activity sheet, download the new Middle School Curriculum Guide and refer to Unit 2, Lesson 1.3 – Space Journal on page 62.
**Our Educator Game Guide covers the game's objectives, its terms, and how to play.
MiddleGalaxy is only part of our portfolio of middle school resources designed to help educators ensure college and career readiness for all students. Click here to download our Middle School Curriculum Guide and register for our webinar on using MiddleGalaxy in the Classroom, happening January 31, 2019, at 2 p.m.