Texas OnCourse
for Middle Schools
New for educators:
Texas OnCourse Middle School Curriculum Guide,
Second Edition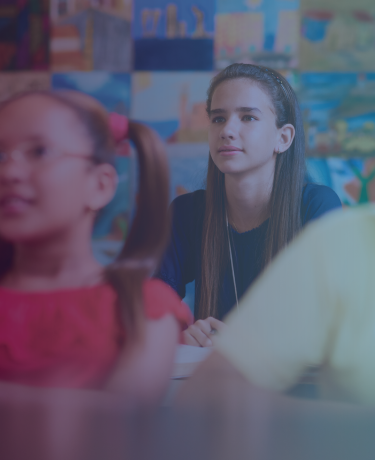 Plan early, plan smart.
Middle school is an exciting time! The future is getting closer and closer, and students start taking steps toward their future by selecting endorsements, exploring careers, and putting together a graduation plan.
Even though the middle school years are exciting, they can also be confusing. Choosing an endorsement is still a pretty new process. Figuring out a career pathway can be daunting. And to choose a high school graduation plan, students need to know and understand their choices.
That's where we come in. Our resources include interactive digital tools, a comprehensive college and career readiness curriculum, and a guide for parents and guardians. Texas OnCourse gives middle school students a leg up on college and career planning so that they can find their path to a successful and fulfilling life after high school.
Companion Webinars
Educators, we have a pair of webinars to walk you through MiddleGalaxy and MapMyGrad and explore suggestions for implementing these resources in schools. View these webinars or a PDF of the slides below:
MiddleGalaxy 
View webinar recording here
MapMyGrad 
View webinar recording here