MapMyGrad: A Course Planning Game Changer
By: Leader Fellow Sal Acosta
3 min
What's a school counselor to do when they're strapped for time? Sometimes, we barely get to see students, and when we do, there's so much to do. Finding credible sources of information online can be difficult, and sometimes websites and software are expensive to use.  
I've found that Texas OnCourse's MapMyGrad can help middle school and high school counselors meet the needs of their students. If you haven't checked it out yet, the website provides resources to use with students to determine which endorsement best fits their needs. It also helps students explore possible courses to take and can provide a draft course plan to present to their school counselor for further refinement.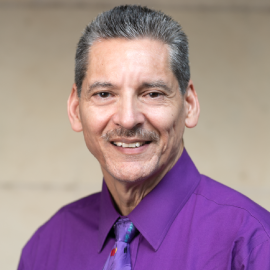 Texas OnCourse Leader Fellow Sal Acosta
The Texas OnCourse team is holding a webinar Thursday to walk you through using this tool with students. In case you like information in writing, I wanted to share with you how I've used the tool with my students!
Like all Texas OnCourse resources, MapMyGrad is totally free. It has information from each public high school in Texas, which means that students can explore endorsements and classes from their very own high school! The class list is pulled from the previous year's submission to the Texas Education Agency, so it may not show ALL changes for the upcoming academic year, but it still provides a nice outline for a counselor to work with.
Through MapMyGrad, students take a short quiz that will identify an endorsement that best fits their interests. The site includes a list of the five endorsements and careers that align with each. The career information covers salary estimate, education requirements, projected demand, and opportunity for growth/mobility.
Some students may explore the different endorsements first and then take the quiz, while others may want to jump right into the quiz and see which endorsement they should pursue. If students come into my office, I can give them the URL and away they go to explore on their own. Some even use their smart devices to access the site and begin the exploration process.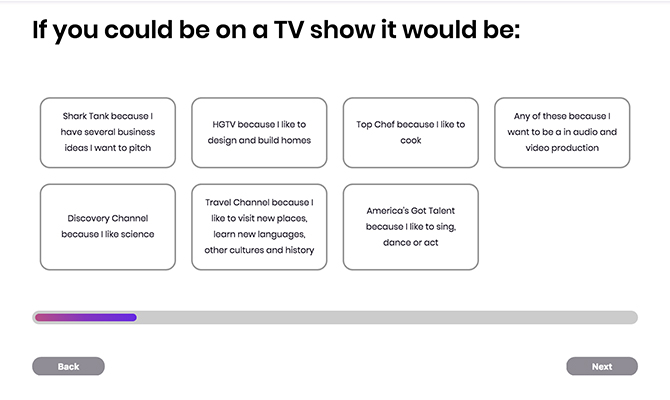 Post-exploration and endorsement selection, students enter the Grad Planner and are prompted to create an account. Creating an account ensures that their selections are saved and that they can revisit them any time to review or make changes. In the Grad Planner they will "see" the available courses (relevant to their endorsement) specific to their high school.  
The first thing students will select upon entering the Grad Planner is their school district and high school. Once entered, they will select an endorsement to get started. Next up is choosing a career path within the endorsement. The course selection process is by content area, that is, English, math, science, social studies, fine arts, physical education, language other than English, and other.
The students go through each content area to choose courses for their future. This can be very powerful for the students, because they have direct input into their future course load. When students are finished, they can review their selections and make changes, if desired. Students can then print their plan and/or save it for future use.  It may take students some time to complete the process, especially, when it comes to the selecting their "other" or elective courses. Once completed, they can take it to their school counselor. This is pretty cool, since it shows the courses that they can take the following year(s) of their high school career.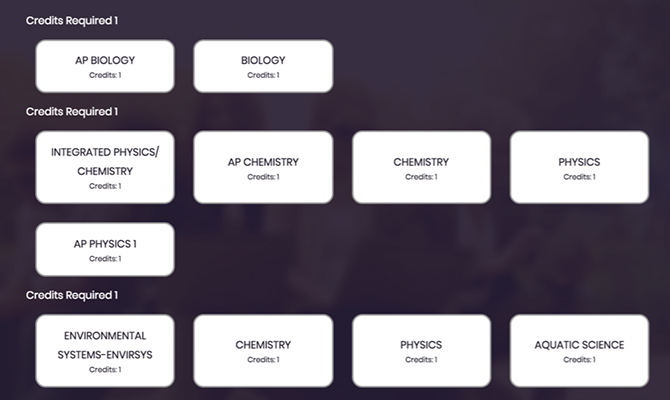 In my experience, using MapMyGrad in the classroom has been a game changer. Students are engaged in their futures, and counselors find it easier to guide students toward their desired futures. The best part? MapMyGrad is only part of a portfolio of middle school resources from Texas OnCourse designed to help educators ensure college and career readiness for all students. Click here to download the complete Middle School Curriculum Guide!
Be sure to check out the upcoming webinar on how to optimize this tool for your students: "Using MapMyGrad in the Classroom" is on Thursday, February 7, from 2–3 p.m. CST, and you can register here.