Educator Minute with Mrs. Spencer of Wylie Junior High
By: Texas OnCourse
2 min
We know that the personal stories of our educational community – our teachers, parents, and students – are what matter most. The success of our students and the promise of bright futures are why we do what we do every day. That's why we're always happy to share a peek into academic life at public schools across the state! Please meet Ms. Kristian Spencer, a seventh-grade science teacher at Wylie Junior High School in Abilene Wylie ISD.
Texas OnCourse: What do you teach and how long have you been at Abilene Wylie ISD?
Ms. Spencer: I teach seventh-grade science and a seventh/eighth grade elective called BUILD (BUILD is a class Wylie Junior High is piloting. It's a combination of leadership training and career investigation). I've been here for three years.
TXOC: Why did you become an educator?
MS: I chose education after working in a pediatric therapy department at West Texas Rehabilitation Center in Abilene. I realized how many hours young people spend in school and how their experiences truly shape their lives. I chose education because I want every student to fall in love with school, find a place to belong, and have hope instilled in them.
TXOC: Who is your biggest academic inspiration?
MS: My biggest academic inspiration is not limited to one particular individual, but rather a series of incredible educators I had as a student in the same district I now teach in. Mr. McCutchen, Ms. Ruff, Ms. Cheek, Ms. Kampert, Ms. Bloodworth, Ms. Macnamara, Ms. Penick, Ms. Harrison, Coach Perkins, etc. At least one teacher from every year in school made me feel as if I had infinite worth, infinite opportunity and purpose.
TXOC: We recently learned that your superintendent, Will Brewer, shared our MiddleGalaxy resource with you after he learned about it at a conference. How has MiddleGalaxy come to life in your classroom?
MS: I was immediately thrilled to have another resource in my toolbox as I am working to form BUILD, a new [college and career readiness] class on our campus. I've used MiddleGalaxy as an interactive, game-based application of career investigation.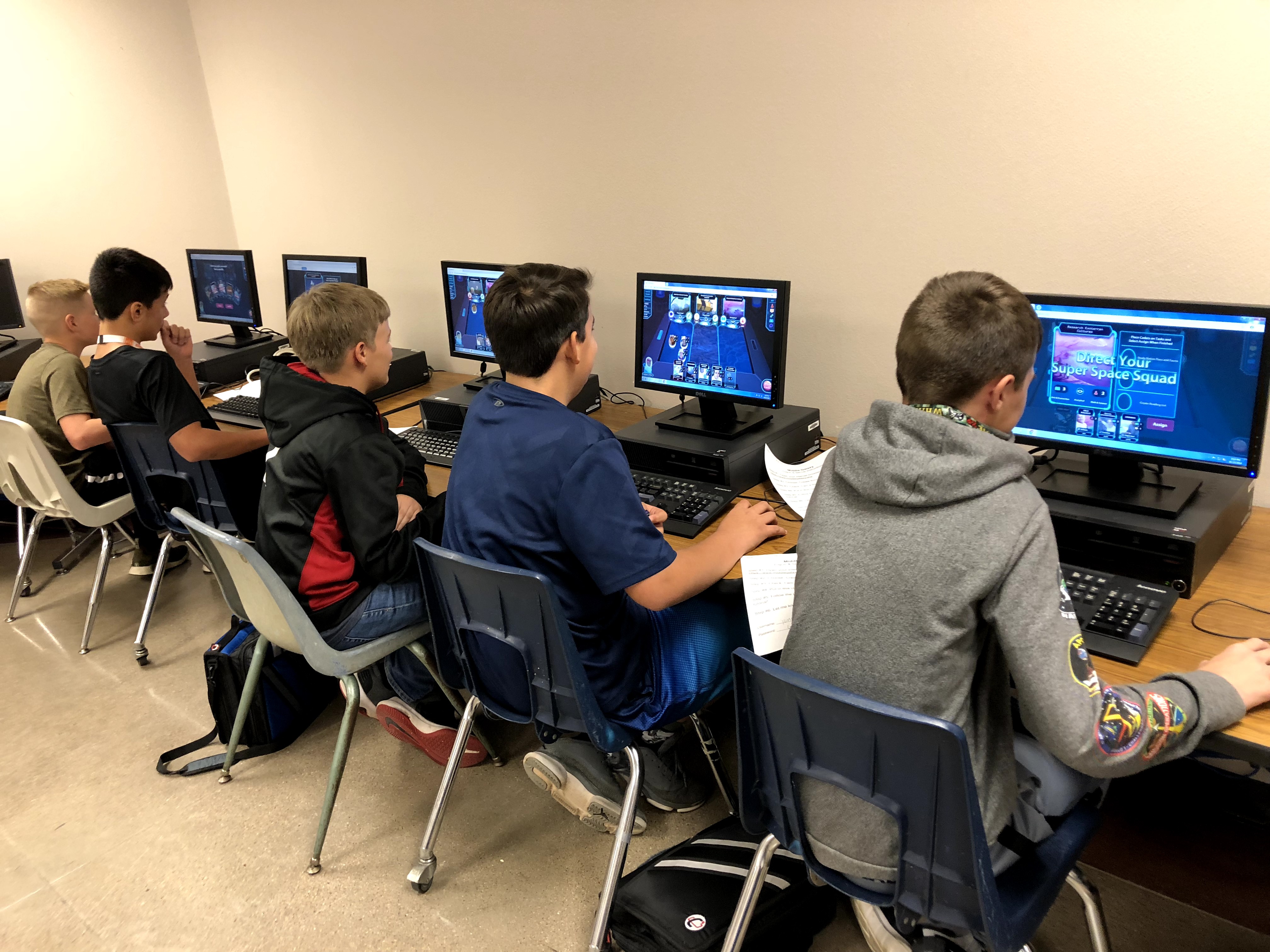 TXOC: How have your students reacted to playing a space-themed video game as a form of career exploration?
MS: They really enjoyed MiddleGalaxy, as it was a break from the classroom norm! I would recommend MiddleGalaxy to any educator (sixth grade and above) who is interested in career exploration.
We're thankful to have thousands of amazing educators, counselors, and advisers guiding our students across the state, and we're proud to be the state's foremost expert in college and career readiness. Be sure to check out the rest of our Middle School resources for inspiration and guidance in the classroom and at home. And for a limited time, educators who register 30 new students for MiddleGalaxy or MapMyGrad can enter to win a $50 Amazon gift card. Don't miss out!