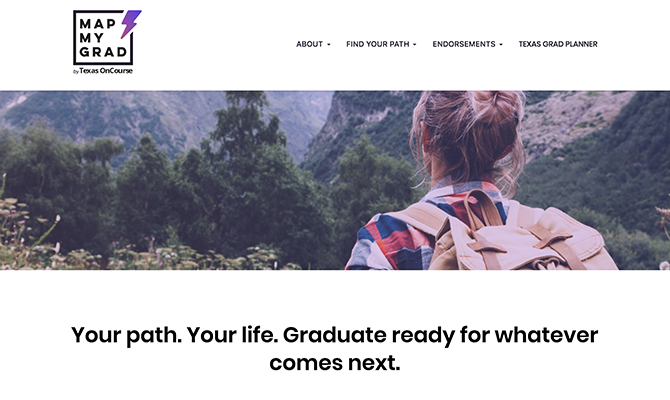 Get to where you want to go after high school.
With MapMyGrad, students zero in on skills and interests so that exploring careers, choosing an endorsement, and creating a graduation plan are easy.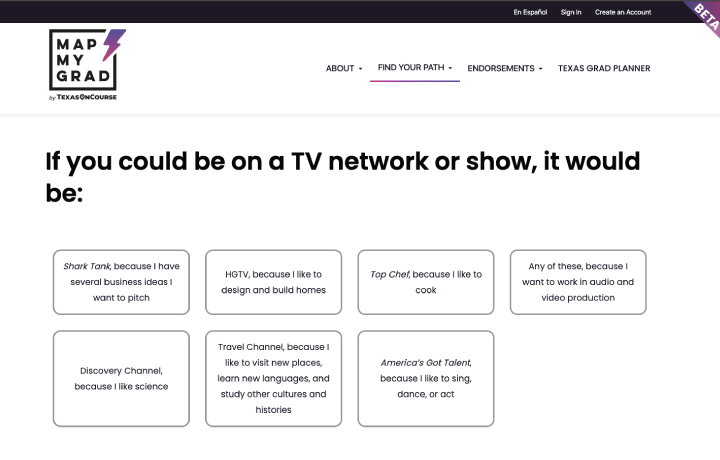 Build your graduation plan.
With MapMyGrad's GradPlanner, students select the courses that can get them where they want to go. Courses listed are the ones actually offered at each high school.

"There is so much to know and even more that changes every year as new laws are passed. It is great to have a resource like Texas OnCourse handy to answer all of my questions."
Texas educator
MapMyGrad Features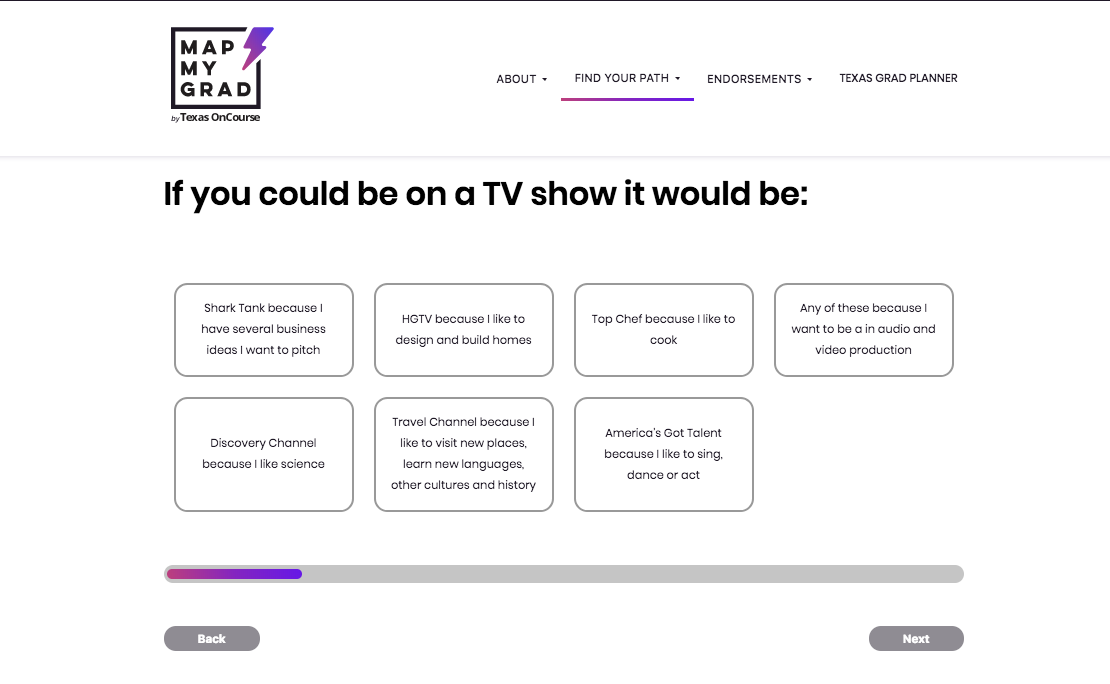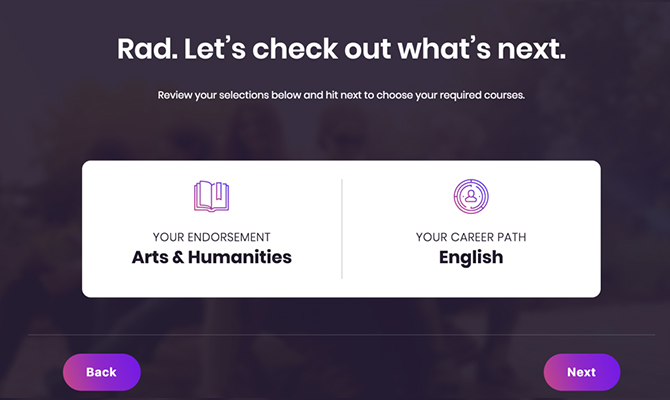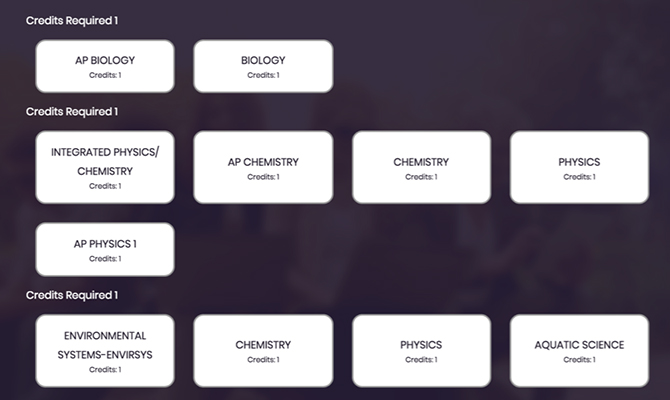 Previous
Next

Frequently Asked Questions
Find quick answers to common questions.

Ask a question or send feedback.
We'll connect you to the correct member of our team.