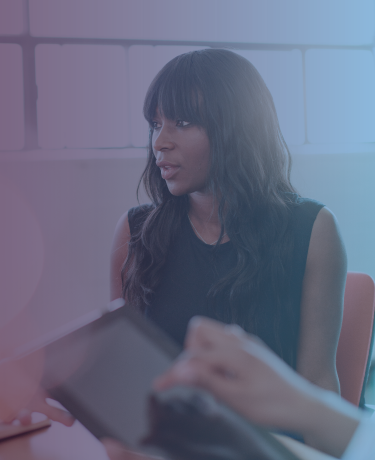 By 2030, over 60% of jobs in the Texas workforce will require a postsecondary certificate or degree. Thankfully, financial aid can help students plan for and participate in higher education, so they can get the necessary training and qualifications. Every year, it's estimated that Texas students miss out on over $300 million in federal aid by not applying for it. Texas' financial aid application graduation requirement has the potential to change that.
Sine the 2021–2022 school year, all students have needed to submit a financial aid application or a signed opt-out form in order to graduate.
Valued external partners help students get the funding they need to pay for education and training after high school. High school campuses rely on strong partners in the higher education, business, and nonprofit sectors. These partners help build capacity in support areas by spreading awareness to students, training other staff, volunteering at financial aid events, and more.
Want to better understand how you can support your K–12 district and campus partners this school year? Keep reading to learn:
About Texas' financial aid application graduation requirement
How to conduct a needs assessment
How to build capacity
How to be a strong partner
Note: Texas OnCourse wants to be a resource for all Texas students and their families, no matter where they're coming from or where they're going. When available, we will provide links to documents and resources in both English and Spanish. When translations are not available, or to view links in other languages, consider using a Google Chrome browser and use the translate function. 
Understand Texas' financial aid application graduation requirement

In 2019, House Bill 3 introduced a new graduation requirement for Texas students. Beginning with the 2021–22 school year, all students must take one of the following actions to graduate:

Complete and submit the Free Application for Federal Student Aid (FAFSA)

Complete and submit the Texas Application for State Financial Aid (TASFA)

Submit a signed opt-out form

 
With this requirement, Texas joined a handful of states crafting laws to boost postsecondary outcomes. Applying for financial aid is the first step students must take to get money for education and training after high school.

Visit the Texas Education Agency to learn more about this legislative requirement. And keep reading to learn how you can be a strong community partner to the schools and districts you serve this year.

 

 
Conduct a needs assessment

To carry out a successful financial aid application completion drive, high schools can't work alone. But what role should a community partner play in supporting district and campus efforts?

 
To start, conduct a needs assessment. This will show you how to best allocate support to the districts and campuses you work with. Coordinate with school leaders to better understand their current capacity and any gaps in student support. Consider using the following guided questions in your needs assessment:

Who does the campus or district already partner with?
What's our organizational niche, and what support are we best positioned to provide?
Is there a particular student population that needs additional support at the campus or district?
What connections to the community do we have that our partnering school or district may not have?
What resources could we leverage to support our partnering school or district?

Consider some ways that partners can support district completion efforts:

Donate time. School counseling teams often have many job duties to perform. That's also true for the community-based organizations already on high school campuses. Volunteers from your organization can help campuses manage their financial aid completion initiative. They can also provide individualized support to students and their families.
Provide expertise. Organizations that already understand financial aid or have other financial knowledge can lend their support to school staff and students. For example, a tax preparation company might send volunteers to work with students and families at a campus financial aid event.
Expand access. Partners may have strong relationships with certain groups in the school community. Knowing how to best reach and interact with those populations can be a huge asset to schools. For example, a college access organization that works with Latinx families could support a school with marketing and outreach.
Widen impact. Partners can increase the impact of financial aid events by promoting student and family engagement. For example, businesses and other community partners can offer donations to raffle at a school financial aid event.
Extend credibility and influence. Community leaders such as elected officials and school board members can use their clout to support a campus. Raising awareness about the importance of applying for financial aid and pursuing postsecondary education and training can be particularly helpful.
Increase efficiency. Boost overall efforts by partnering with several schools and districts. For example, a business might offer an event space with computers to host an event for several campuses. Staff can then serve as volunteers at the event.

Resource spotlight: Use this template to conduct a financial aid needs assessment with leaders in your community and partnering school districts. 

 
Build capacity

Any effort to boost financial aid completion rates requires significant resources. Engaging with families and training staff can build a campus's capacity to provide services to students. The more capacity a campus has, the more likely they can meet the needs of all students – especially those who aren't receiving support elsewhere.

 

 
Districts often need help with family engagement, direct support to students and families, and outreach. Consider a few ways that external partners can help build capacity for a school district or campus:

Provide direct support. Scale the capacity of trained staff who can provide on-the-ground support to students and their families. With a little training, you can gain the expertise to guide them through the financial aid application process. The Texas OnCourse Academy offers free training modules on the FAFSA, the TASFA, college finances, and more.
Increase family engagement. If your organization works with parents, you may be well positioned to support a campus's family engagement efforts. It's likely that you can leverage the trust and relationships you've built with your clients to encourage their participation in something new.
Enhance marketing and communications. Help campuses spread financial aid awareness to students and families. Consider your current audience and any mailing list you use. These connections could make it easy to increase family attendance at an upcoming financial aid event or to recruit volunteers to work with students and families. And don't forget the power of social media! Use your online network to connect with students and their families, the districts you serve, and other college-access advocates.

Resource spotlight: Download or bookmark Texas OnCourse's Financial Aid Event Planning Guide to find financial aid resources you can share with your high school partners.

 
Be a strong partner

Collaborative planning is critical for a successful financial aid initiative. Work with campus and district leaders to create a plan that lays out goals and metrics, partner roles and responsibilities, clear accountability measures, and agreements about sharing student data.

 
Once you've determined your role and responsibilities, figure out what must come next. If you know you'll be providing direct support to students and families, keep in mind where they're likely to need assistance:

Knowing which application to complete (FAFSA or TASFA)
Creating an FSA ID and understanding the new multi-factor authentication experience
Linking income information from the IRS website
Determining a student's dependency status
Inputting the correct parental information
Addressing special circumstances
Following up with next steps (completing verification if selected, comparing financial aid offers, accepting aid, etc.)

During financial aid events, it also helps to have resources available to answer students' and families' frequently asked questions:

For additional support working directly with students and families, check out our Counselor and Advisor webpage. It provides tools, resources, and best practices that can support your work.

For other ideas on how you can be a strong partner, check out NCAN's FAFSA resource library. 

Resource spotlight: Looking for more ideas on how to build strong district partnerships? Check out Texas OnCourse's Community Partnership Spotlights. These short case studies highlight the financial aid application needs of school districts around the state and the solutions that community organizations found through their partnerships. Find links to resources, action items you can implement, and lessons learned.

 
__________________________________________________________________________________________________________________________________________________
Resource Library
Check out the following links for ideas and resources that can help you best support the schools and districts you serve this school year.
Training resources 
Capacity building resources
Be a strong partner