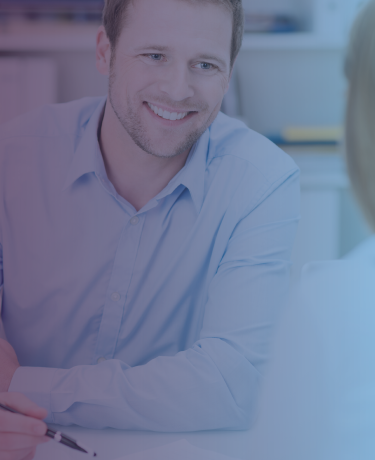 For many students, financial aid makes college or training after high school a realistic goal. And when higher education feels attainable, students are more likely to pursue it. This financial aid application graduation requirement will give students an extra push to apply for financial aid. Louisiana adopted a similar policy in 2017. Afterward, the percentage of students completing a financial aid application rose from 51.2% to 77.1%.
This toolkit provides milestones, action items, and supplemental resources to support your campus' financial aid completion strategy. Keep reading to learn:
About Texas' financial aid application graduation requirement
How to build your support team
How to get the right training
How to conduct outreach
How to provide hands-on guidance
How to manage and report student progress
Note: Texas OnCourse wants to be a resource for all Texas students and their families, no matter where they're coming from or where they're going. When available, we will provide links to documents and resources in both English and Spanish. When translations are not available, or to view links in other languages, consider using a Google Chrome browser and use the translate function. 
Understand Texas' financial aid application graduation requirement

In 2019, House Bill 3 introduced a graduation requirement for Texas students.  Since the 2021–2022 school year, students have needed to take one of the following actions to graduate:

Complete and submit the free application for federal student aid (FAFSA)*
Complete and submit the Texas application for state financial aid (TASFA)
Submit a signed opt-out form

 
*Note: Please keep in mind that being selected for FAFSA verification does not impact a student's completion of the graduation requirement. The requirement is met when the student submits the FAFSA, and it is processed by the U.S. Department of Education.

Who should opt out?

There are three ways students can decline the graduation requirement:

Option I: A student age 18 or older or emancipated minor under Chapter 31, Texas Family Code submits a signed opt-out form
Option II: The student's parent or guardian and the student submits a signed opt-out form
Option III: A school counselor, for good cause as determined by the school counselor, and the student submits a signed opt-out form

School counselors have an important role in educating students and families about the benefits of completing a financial aid application. Students and families may choose to complete an opt-out form, based on their needs and personal circumstances. Think about how you can use the opt-out agreement to start discussions about plans for after high school with students and their families:

Students declining the graduation requirement need to know they can still apply for financial aid. Point out that application support will be available throughout the school year.
Before you or a family member agree to sign an opt-out form, talk with the student about their college and career plans. Make sure that students and their families grasp the value of pursuing education and training after high school. And clarify how completing a financial aid application can benefit them.
Counselors may be hesitant to sign an opt-out form and want clarification of the phrase "for good cause" listed under Option III. Consider using this option for students who cannot complete a financial aid application before graduation due to extenuating circumstances. Examples may include minor students that do not live with a legal guardian able to sign the opt-out form, difficulty accessing tax records needed for the application, or delays in processing printed and mailed signature pages. Good cause is not limited to only these examples. If you're not sure when to use Option III, consult your district leadership for additional guidance regarding local policies.

For a full description of House Bill 3 and the financial aid application graduation requirement, visit the Texas Education Agency's Financial Aid Requirement page. Here, you can learn about rules that apply to your work. You can also access the financial aid opt-out form and see its requirements. The page also includes data-reporting policies and procedures.

 
Build your support team


You need a solid support team, whether you're hosting a weekend financial aid event or working with students during class time. With defined roles and responsibilities, your team can ensure that every student gets what they need to complete their application.

 
When building your support team, consider the following resource strategies:

Mobilize school staff. School counselors, teachers, librarians, and other support personnel can help you! Ask them to spread financial aid awareness, send reminders to students, and work with students and families on their applications.
Solicit staff from local colleges. If your school already works with a local college or university, ask their financial aid department if staff can volunteer at your financial aid events. A dual credit or early college high school coordinator may be able to arrange this support.
Contact community-based organizations (CBOs). Local CBOs and college access organizations can often provide support. Also consider organizations that focus on certain school populations. Examples might be organizations that work with immigrant students or Latinx parents.
Enlist local businesses and other influencers. Engaging local businesses and other community leaders can help with financial aid outreach. Often, they can donate goods, services, or other incentives to support your initiative.

Resource spotlight: Looking for more ideas on how to build and engage your support team? Check out Texas OnCourse's Community Partnership Spotlights. These short case studies highlight the financial aid application needs of school districts around the state and the solutions that community organizations found through their partnerships. Find links to resources, action items you can implement, and lessons learned.

 
Get the right training

Financial aid training is crucial for a successful completion initiative. You'll need the right training, and so will your support team. School staff, community partners, and even students can help with outreach, guidance, and follow-up efforts if they feel equipped to do so. 

 
Keep your training plan reasonable by focusing on these topics:

Financial aid basics – where financial aid comes from, what type of aid is out there, how to apply for it, and when to apply for it
Financial aid eligibility – knowing when students should complete the FAFSA or the TASFA
Steps for completing, submitting, and reviewing both the FAFSA and the TASFA
Common student errors and questions

Be sure to check out the Texas OnCourse Academy, a free professional development resource for Texas school professionals. The Academy offers self-paced learning modules on both the FAFSA and TASFA. They're designed to help you support students as they complete and submit their financial aid applications.

Consider providing different training formats to make it easier for your support team to get involved. For example, you can try out one of these ideas:

Host a lunch and learn at a local business. You can then recruit trainees to volunteer at a future financial aid event.
Upload a training webinar to your campus website (or record your own).
Use a mailing list to share important training resources with your team over the summer and throughout the fall semester.
Lead a financial aid training session for teachers or other staff during lunch or on a campus professional development day.

We know you may be short on time this school year, so think about partners who can support your training efforts. For example, every year the Greater Austin Chamber of Commerce organizes and leads FAFSA training for both school staff and community volunteers. Your local community college or university financial aid staff may also be able to support training efforts for your district. Don't be afraid to ask. Getting help from community or college partners gives school counselors more capacity to focus on other support areas.

 
Conduct outreach

To ensure that your financial aid completion efforts are successful, conduct outreach with students and their families. They should understand why financial aid matters and how to get help throughout the application process.

 
Financial aid isn't a one-time discussion. Spread the word about why it's important and how to apply early and often. The following suggestions can help your messaging get the broadest reach:

At the beginning of the school year, send students home with the Texas OnCourse Financial Aid Requirement Toolkit for families or for students. These toolkits provide answers and support for families and students as they meet Texas' new financial aid graduation requirement. You can include it along with other forms or information you give to seniors, post links to toolkits on your school website, or both! Families may be more receptive to change if it's part of a process they're already familiar with.
Collaborate with teachers on your campus to use class time for working on financial aid applications. You can host a financial aid information session or have students complete a specific step in the application process, such as creating their FSA IDs. Consider working with department leads to create a lesson plan that teachers can easily incorporate into their existing curriculum. National Association of College Admission Counselors (NACAC) has a lesson plan, starting on page 279, your campus can borrow to introduce financial aid to students and their families.
Create an engaging communications strategy to market any opportunities for direct support on campus (e.g., individual student meetings, financial aid events, etc.).Don't have time to create your own communication plan? Use this helpful Counselor Communication Guide from Texas OnCourse. 
Use a robo text or phone call service to keep students and families on top of important action items and deadlines.

Resource spotlight: Your students can receive free virtual advising support via text message! Texas Higher Education Coordinating Board developed a chatbot named ADVi – short for advisor – to provide on-demand support to Texas students to help ensure that they receive the information they need to access higher education. When students sign up to receive messages from ADVi, they get:

Weekly reminders about upcoming deadlines and nudges to complete key college access milestones
The ability to ask questions about college 24/7 via text message,
Backup support from our virtual advisors if a student has needs or questions beyond what ADVi can provide,
Information and tips to help with their college applications, planning, and financial aid, and
Resources to help navigate the transition to college.


Encourage your students to opt-in to receive ADVi messages when creating their profile on ApplyTexas. On the last page, make sure they select Yes when asked "Do you consent and agree that ApplyTexas and its partners (the Texas Higher Education Coordinating Board and AdmitHub) may communicate with you by email or text message (including SMS and MMS messages)?"


Currently, ADVi only sends outgoing text messages in English. However, students can ask ADVi to respond to questions in a different language by texting #language at any time. Students can also text #followup to connect with a Spanish-speaking human advisor.

 
Provide hands-on guidance

Students are more likely to complete a financial aid application when they have hands-on guidance. Try to meet students and families where they're at by providing support opportunities during and outside of school hours.

 
Consider a few ways your campus can work with students and families on the financial aid application process:

Host a campus-wide financial aid event on a weeknight or on a weekend to encourage family participation. To further increase turnout, consider raffling gift cards or other small prizes to those in attendance. Keep in mind that some families may need child care in order to attend weeknight or weekend events hosted at the school. Work with campus staff to brainstorm strategies for providing childcare. This should encourage family attendance.
Schedule financial aid "office hours" during the school day. This could be on a specific day of the month (e.g., every other Friday) or a specific time of day (e.g., every B day during lunch). Publicize and promote event times so that students and families know when help is available.
Use class time to have students complete a specific step in the financial aid process. For example, collaborate with a core content area teacher and give students two class periods in September to learn about financial aid and create their FSA IDs.

Resource spotlight: Don't have time to create your own promotional flyers for your financial aid event? Use this Texas OnCourse Canva Template to create quick and easy documents for your event.

As you get ready to support students and families through the financial aid process, keep in mind where they're likely to need assistance:

Knowing which application to complete (FAFSA or TASFA)
Creating an FSA ID and understanding the new multi-factor authentication experience 
Entering income information using the new IRS Tax Transfer process
Determining a student's dependency status
Inputting the correct parental information
Addressing special circumstances
Following up with next steps (completing verification if selected, comparing financial aid offers, accepting aid, etc.)

Tip: Make sure students use personal email addresses instead of school email addresses to create their FSA IDs. They will need access to the email account after they graduate from high school, and your district firewall may block students from receiving important messages from outside organizations.

During financial aid events, it also helps to have resources available to answer students' and families' frequently asked questions:

For more event prep support, download or bookmark Texas OnCourse's Financial Aid Event Planning Guide.

 
Manage and report student progress

School counselors and districts must report on which students meet the graduation requirement. Reporting should indicate whether students have submitted a financial aid application or the signed opt-out agreement.

 
Each school district and open-enrollment charter school will need to provide proof that students have completed and submitted the FAFSA or TASFA. One or more of the following methods should be used:

ApplyTexas Counselor Suite FAFSA and online TASFA data;
Notification from the US Department of Education demonstrating that a student has completed and submitted a FAFSA; or
Alternate proof of FAFSA or TASFA completion that a student provides based on a school district's local policy. Some examples may include submitting a screenshot of the FAFSA submission acknowledgement page or providing a financial aid award letter from a college or university.

Protecting student privacy
Financial aid forms contain personal identifiable information (PII) that is subject to Family Education Rights and Privacy Act (FERPA) provisions. The following guidance may help you with collecting and securing financial aid information. Keep in mind that security measures for protecting student data are developed at the local level. Be sure to follow any policies your campus or district has in place.

Only collect information that is necessary to demonstrate that a student has met the financial aid application graduation requirement.
Keep all financial aid forms and related documentation in secured files that remain confidential. For example, keep physical records in a locked file cabinet or use encryption tools for electronic documents. Encryption provides an extra layer of protection and helps keep data secure on a physical level. Connect with your campus' IT department if you need help encrypting files on your computer.
Only disclose students' personal information with authorized personnel.
Create policies and procedures for when you create, collect, use, process, store, maintain, disseminate, disclose, or dispose of PII relating to financial aid.
Do not share students' financial aid applications or other sensitive information over email. This is an important point to share with students, too. Students should only submit financial aid documents through a college's secure online portal or by mailing them directly to the college's financial aid office.
Confirm your district's local retention policy to determine when student financial aid records must be shredded or deleted. For reference, the state of Texas has a standard retention policy of seven years.
Work with your school's IT department to assess and monitor risks.


Managing and reporting financial aid application completions
When tracking students' application progress, be mindful of the difference between submitted and completed applications. Students will need a completed application to satisfy the graduation requirement.

As mentioned, there are several ways that school counselors and school districts can provide proof that students have completed and submitted a FAFSA:

ApplyTexas Counselor Suite

Counselors can use the ApplyTexas Counselor Suite dashboard to monitor students' FAFSA and online TASFA application progress and provide proof of completion. Online TASFA completion data will be available in the Counselor Suite beginning in Fall 2022.
To access the suite, school districts must enter into a memorandum of understanding (MOU) with the Texas Higher Education Coordinating Board. Counselors can then email their regional Education Service Center representative to get access to the platform. See the ApplyTexas Counselor Suite Access Information page for more guidance.

US Department of Education data

FAFSAs submitted online or through the myStudentAid mobile app are generally processed within 3–5 business days. Those submitted by mail typically take 7–10 business days to process. Students can log into FAFSA.gov using their FSA ID to see if their application is complete and has been successfully processed. Students can also see if the application has been rejected, or if they need to make corrections and follow-up on any tasks. 

Local school district policy 

Circumstances may arise that prevent student completion data from populating in your ApplyTexas Counselor Suite. For example, students may select the wrong high school on their application, or students may move to your campus after they complete financial aid applications. As a result, it may be necessary for you to collect alternate proof of completion from the students. In these instances, remember to follow privacy guidelines and consult your district policy for specific procedures.

PEIMS and TREx Reporting Standards 

Districts are required to report the financial aid application graduation requirement in TSDS PEIMS and in Texas Records Exchange (TREx) System for each student. 

Managing and reporting opt-out forms
School counselors need to track which students opt out of the graduation requirement. Keep a hard copy of each opt-out form and save them according to your district's record keeping policy. Remember to always follow your campus' security measures for protecting student-level data.

 
______________________________________________________________________________________________________________________________________
Resource Library
Need help getting your financial aid completion initiative off the ground? The following resources can help.
Understand Texas' financial aid graduation requirement
Build your support team

Get training
Conduct outreach

Provide hands-on guidance
Manage student completion progress