Earn Continuing Professional Education Credit
WITH THE TEXAS ONCOURSE ACADEMY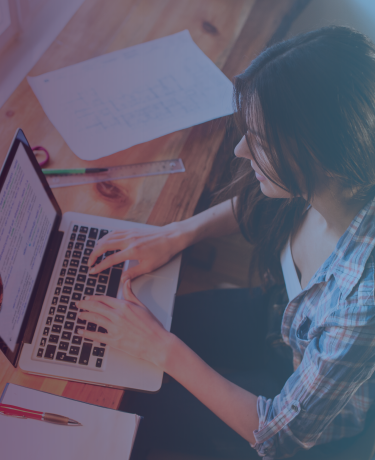 Great news. The Texas OnCourse Academy is now certified to issue Continuing Professional Education (CPE) credits!
If you have completed TXOC Academy digital trainings in the past, you may now claim credit for those you've already completed.
If you have not yet started using the TXOC Academy, learn more or register here.
How do I claim credit?
To claim your credits, you must be logged in to the Academy and on the main dashboard screen. Once you have earned badges, find them on the dashboard on the bottom right - see the image below for reference. Click the "Claim CPE" button in the Academy dashboard and follow the steps provided.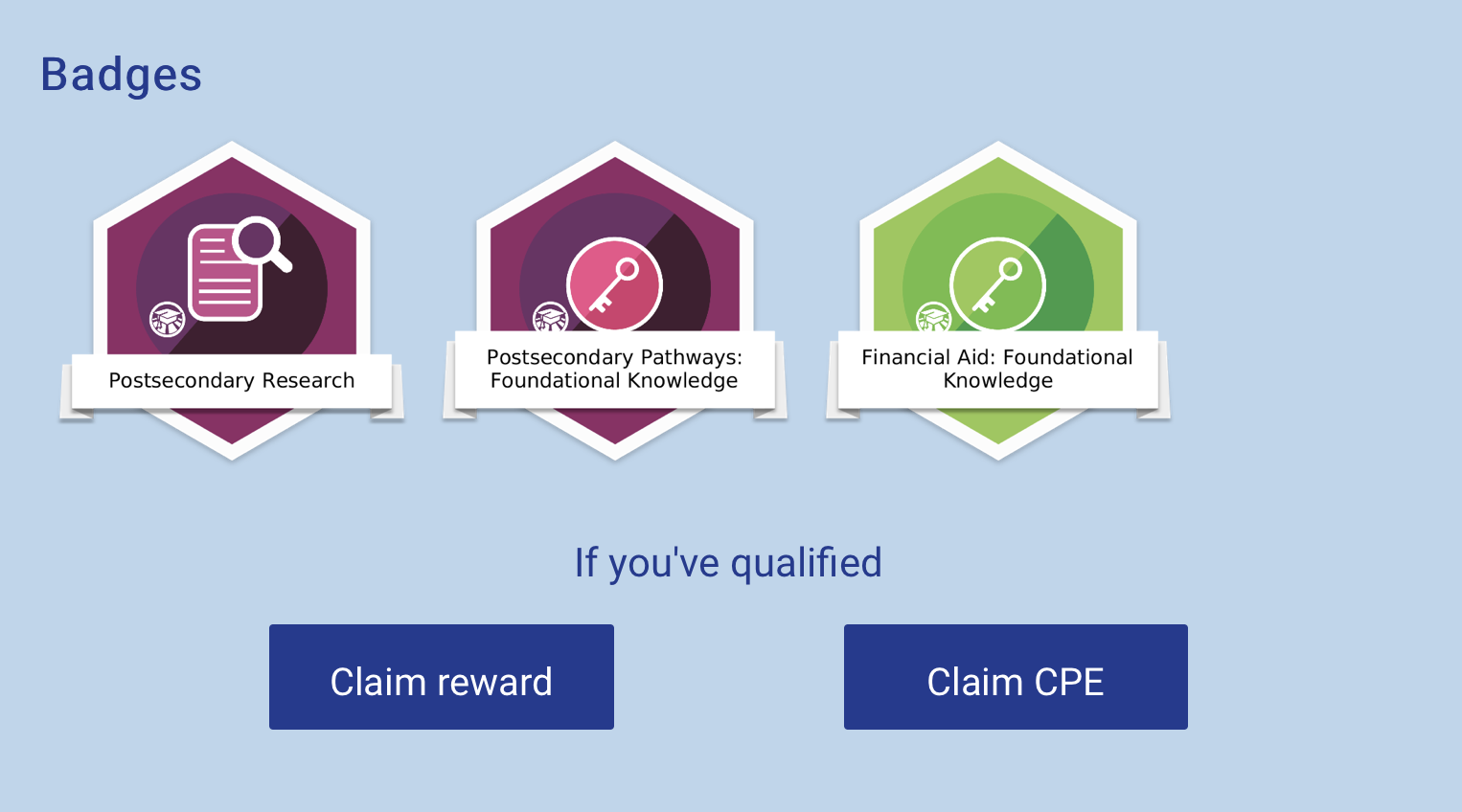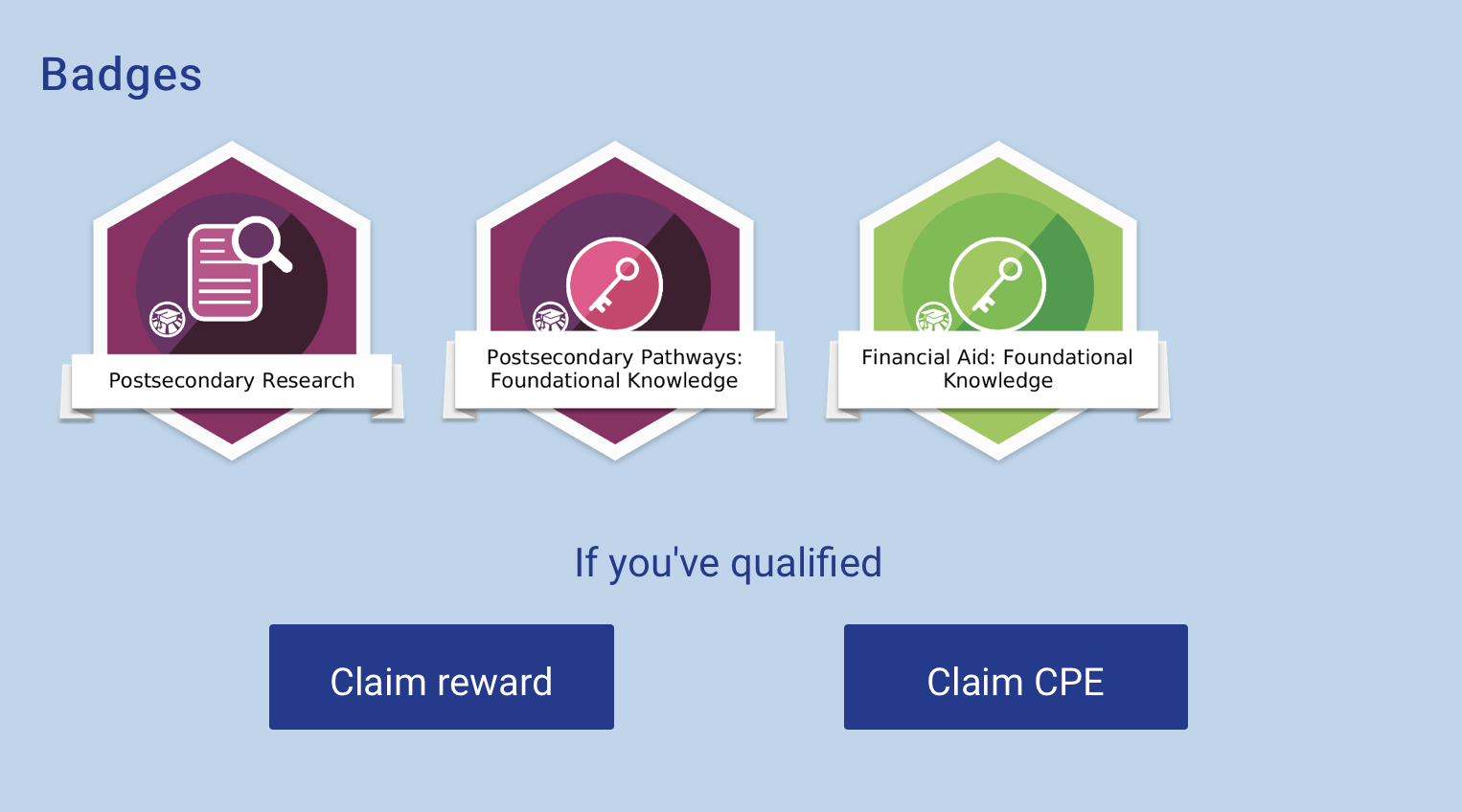 Note: The above image is for illustration purposes only. It is not clickable.
How much credit can I claim?
Find below a list of the Texas OnCourse digital trainings that can be traded for credit! As you can see, some competencies are addressed by several different trainings, so you can complete them all for even more hours in one area.
Career Pathways:
Basic Principles of Career Pathways
Competency: Career Pathways Foundational Knowledge - 1 hour
Career Assessments
Competency: Career Exploration - 1 hour
High School Personal Graduation Plan; Career Clusters, Pathways, & Endorsements
Competency: Academic Planning - Total 2 hours
Career Outlook
Competency: Career Planning - 1 hour
Work Based Learning Experiences
Competency: Career Learning Experience - 1 hour
Financial Aid:
Basic Principles of Financial Aid
Competency: Financial Aid Foundational Knowledge - 1 hour
FAFSA, TASFA, CSS Profile
Competency: Financial Aid Application Process - Total 3 hours
Scholarship Applications, Questbridge National College Match, National Merit Scholarship Program
Competency: Scholarship Application Process - Total 3 hours
College Finances
Competency: College Cost - 1 hour
Postsecondary Pathways:
Basic Principles of Postsecondary Pathways
Competency: Postsecondary Pathways Foundational Knowledge - Total 1 hours
ApplyTexas, Common Application, NCAA and NAIA Eligibility Centers, Coalition Application, Universal College Application, Military Academy Applications, Military Enlistment, College Credits
Competency: Admission and Application Process - Total 8 hours
SAT, ACT, TSIA, ASVAB
Competency: Entrance and Placement Exams - Total 4 hours
Researching Postsecondary Options
Competency: Postsecondary Research - Total 1 hour
Specialties:
Transition Services for Students with Disabilities
Competency: Transition Advising - 1 hour
Advising Highly Mobile Students
Competency: Advising Highly Mobile Populations - 1 hour
Middle School College and Career
Starting Early: College and Career Readiness in Middle School - 1 hour
Questions about CPE credits and how to obtain them? Visit support@texasoncourse.org.