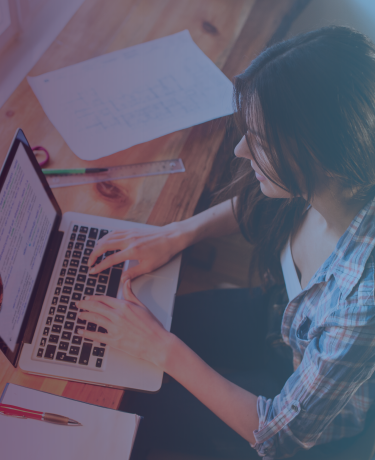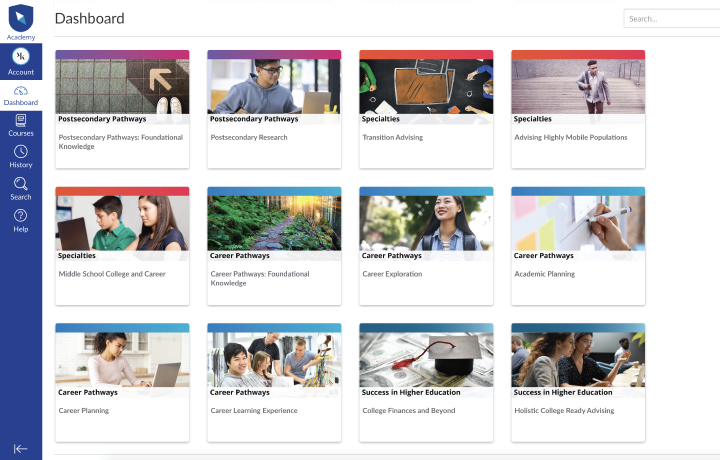 Free online professional development
Beloved by K–12 educators across Texas, the Texas OnCourse Academy now serves college advising professionals. College advisers have immediate access to trustworthy, current information to better support your students. Register and explore this free professional learning platform from Texas OnCourse, Texas' definitive source for college and career planning.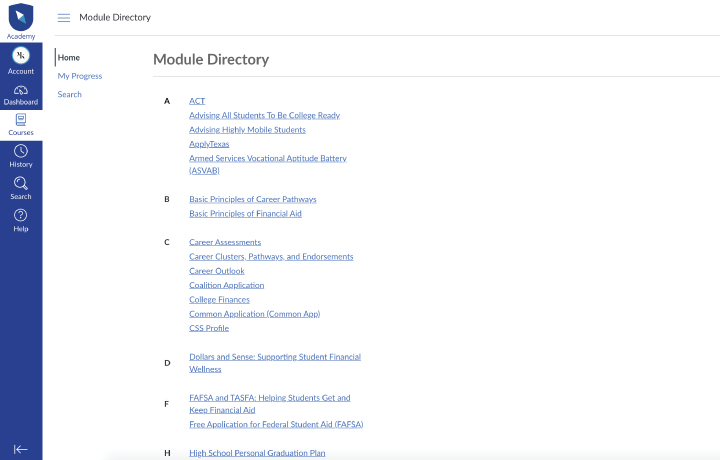 Designed to fit your schedule and needs
Does your student have a question you need to research? Looking to freshen up your general knowledge on the TASFA? You can access the Academy wherever and whenever you need it. The Academy is available remotely and designed to support independent reference and review.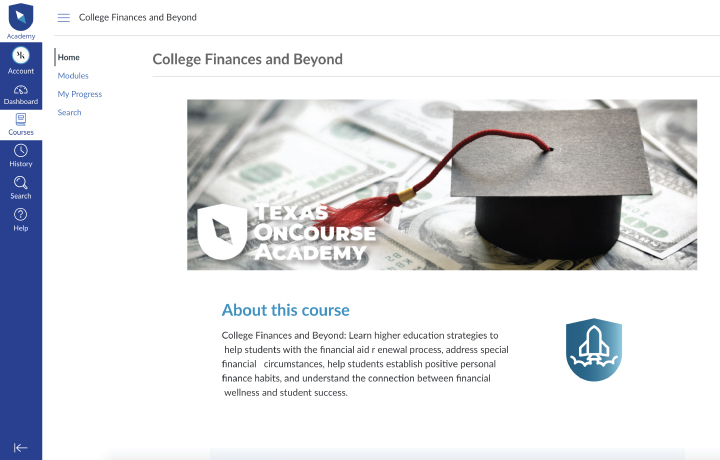 College Finances
Start your OnCourse journey with College Finances and Beyond. Explore modules on the FAFSA or TASFA. Refresh yourself on eligibility and documentation. Learn how to effectively refer students for financial help on and off campus. Look for the modules under Success in Higher Education.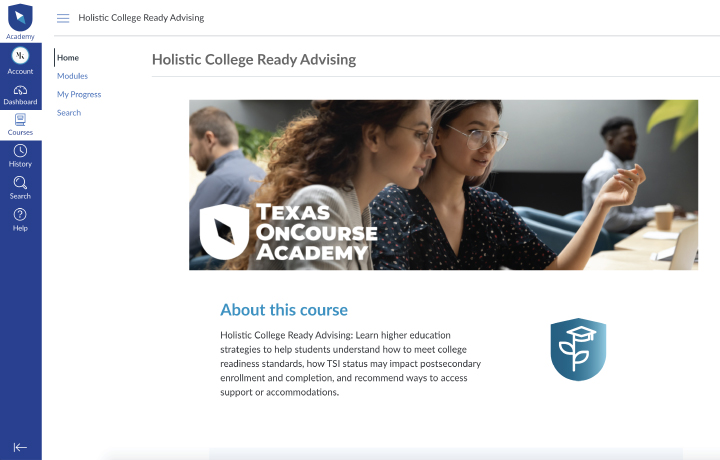 Student Advising with College Readiness and Equity in Mind

"As questions come up from students and parents or even other administrators, I have a go-to. That makes me look good – that I know where to go to find an answer if I don't know it."
Jenifer Price
College Counselor