Terms of Service
MiddleGalaxy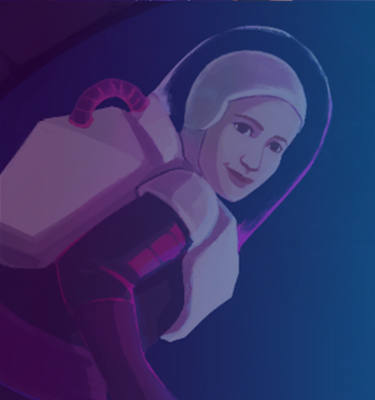 Last updated: 10/06/2017
Please read these Terms of Service ("Terms," "Terms of Service") carefully before using the https://www.middlegalaxy.org/ website and / or the MiddleGalaxy mobile applications (the "Service") operated by The University of Texas at Austin on behalf of the Office of Strategy and Policy Texas OnCourse ("us", "we", or "our").
Your access to and use of the Service is conditioned on your acceptance of and compliance with these Terms. These Terms apply to all visitors, users and others who access or use the Service.
By accessing or using the Service you agree to be bound by these Terms. If you disagree with any part of the terms then you may not access the Services, and should send an email to support@texasoncourse.org requesting cancellation of  your account.
Termination
We may terminate or suspend access to our Service immediately, without prior notice or liability, for any reason whatsoever, including without limitation if you breach the Terms.
All provisions of the Terms which by their nature should survive termination shall survive termination, including, without limitation, ownership provisions, warranty disclaimers, indemnity and limitations of liability.
Links To Other Web Sites
Our Service may contain links to third-party web sites or services that are not owned or controlled by Texas OnCourse.
Texas OnCourse has no control over, and assumes no responsibility for, the content, privacy policies, or practices of any third party web sites or services. You further acknowledge and agree that Texas OnCourse shall not be responsible or liable, directly or indirectly, for any damage or loss caused or alleged to be caused by or in connection with use of or reliance on any such content, goods or services available on or through any such web sites or services.
Data Collection and Data Sharing
The Service will collect data on users, such as frequency of use, duration of use, and engagement with specific components and functionality of the game. Collecting and analyzing this data is necessary for Texas OnCourse to understand how students are using the resources, to improve their efficacy, and to develop training materials for educators implementing the resources.
The Service will also collect personally identifiable information (PII) on students, such as name and email address, that may allow us to track individual student's engagement with the Service over time. Texas OnCourse may link the student-level data generated through the instructional resources with other data sources, including, but not limited to, data from the Texas Education Research Center (TERC) at UT Austin. TERC maintains Texas' longitudinal student data system that connects K12, postsecondary, and workforce data. Texas OnCourse will link data collected through the Service with TERC data by providing student-level data, including PII, to the Texas Education Agency (TEA). TEA will then replace students' PII with a unique identification number that is common across TERC datasets and upload this data to TERC. HB18 authorized Texas OnCourse to access data maintained by TERC for purposes of this evaluation.
Texas OnCourse has created a Confidential Data Control Plan (CDCP) in congruence with UT Austin's Information Security Office's (ISO) policies for transferring, storing, and accessing confidential data. All student-level data collected through the instructional resources will be protected and secured in congruence with ISO policies in addition to student privacy and confidentiality regulations, including FERPA. A copy of the CDCP can be made available to District or Campus upon request.
If you have any questions or concerns about the evaluation or use of your data, please contact Texas OnCourse by email at support@texasoncourse.org.
Confidentiality Provision
Both parties to this Agreement are required by law to adhere to the confidentiality of student information according to the Family Educational Rights and Privacy Act of 1974 (FERPA) and the implementing regulations found in 34 CFR Part 99. FERPA is specifically referenced in the Texas Public Information Act as an exception to records that are subject to disclosure to the public (Texas Govt. code 552.001 et seq.). FERPA allows educational institutions to disclose students' personally identifiable information (PII) to another entity only if certain conditions are met (CFR Part 99.31). While in possession of FERPA records and data, only persons authorized to access the student data of the Texas OnCourse Initiative will be granted access as required by FERPA. The University will not disclose any PII, apart from disclosure with TEA in order to link data collected through the Service with TERC data as described above. The University will destroy all student-level data within five (5) years of the completion of the studies. All persons authorized to have access to student data understand that under FERPA they can be held individually liable for any and all applicable criminal and civil penalties imposed for breach of confidentiality.
Ownership of Intellectual Property
UT Austin shall own all Intellectual Property Rights in or relating to the Service. Intellectual Property Rights means any rights or titles to inventions, discoveries, concepts, methods, processes, data, trade secrets, branding, trademarks, copyrights, computer programs and related documentation, works of authorship fixed in a medium of expression, or mask works, whether or not patentable, copyrightable, eligible for registration as a trademark, or subject to mask work rights or other similar statutory rights, as well as applications for any such rights which are created or reduced to deliver the Service.
Trademark Information
The names and marks "The University of Texas at Austin" and "UT Austin" and all associated logos and trademarks are the sole and exclusive property of The Board of Regents of the University of Texas System and may not be used by you except as permitted by applicable US and international trademark law.  There may be other protected and names and marks used on this website similarly protected by US and international law.
Venue; Governing Law Travis County, Texas, will be the proper place of venue for suit on or in respect of the Agreement. The Agreement and all of the rights and obligations of the parties hereto, and all of the terms and conditions hereof will be construed, interpreted, and applied in accordance with, and governed by, and enforced under the laws of the State of Texas.
Indemnification
You agree to indemnify, defend, and hold us, The Board of Regents of the University of Texas System and our affiliates, agents, employees, and licensors harmless from and against any and all claims and expenses, including reasonable attorneys' fees, brought by a third party arising out of or related in any way to your use of the Service, violation of these Terms of Service, violation of any law or regulation, or violation of any proprietary or privacy right.
Limitation of Liability
TO THE FULLEST EXTENT PERMITTED BY APPLICABLE LAW, UNDER NO CIRCUMSTANCES, INCLUDING, BUT NOT LIMITED TO, NEGLIGENCE, SHALL WE BE LIABLE FOR ANY DIRECT, INDIRECT, SPECIAL, INCIDENTAL OR CONSEQUENTIAL DAMAGES, INCLUDING, BUT NOT LIMITED TO, LOSS OF DATA OR PROFIT, ARISING OUT OF THE USE, OR THE INABILITY TO USE, THE MATERIALS ON THE SITE, EVEN IF WE HAVE BEEN ADVISED OF THE POSSIBILITY OF SUCH DAMAGES.  IF YOUR USE OF MATERIALS FROM THE SERVICE RESULTS IN THE NEED FOR SERVICING, REPAIR OR CORRECTION OF EQUIPMENT OR DATA, YOU ASSUME ANY AND ALL COSTS THEREOF. SOME STATES DO NOT ALLOW THE EXCLUSION OR LIMITATION OF INCIDENTAL OR CONSEQUENTIAL DAMAGES, SO THE ABOVE LIMITATION OR EXCLUSION MAY NOT APPLY TO YOU.
Changes
We reserve to right to modify and/or correct this Agreement at any time; your continued use of the site implies agreement with the modified terms.
Contact Us
If you have any questions about these Terms, please contact us at support@texasoncourse.org.