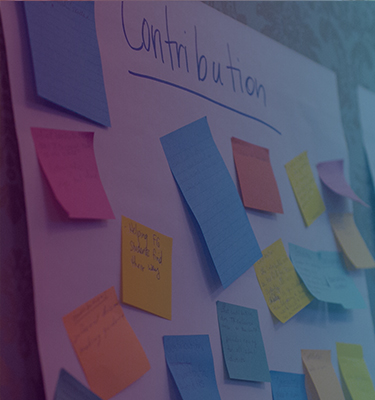 In 2015, the Texas State Legislature passed Texas House Bill 18. This bill charged the University of Texas at Austin with creating resources for educators, students, and families. Its objective was to help students better plan for success after high school, starting in middle school. The result of this effort is Texas OnCourse, the state's definitive source for college and career planning.
In March 2016, Governor Greg Abbott established the Tri-Agency Workforce Initiative. This initiative tasked the Texas Education Agency (TEA), the Texas Higher Education Coordinating Board (THECB), and the Texas Workforce Commission (TWC) to work together to better connect education and industry in Texas.
Texas OnCourse and the Tri-Agency Workforce Initiative share a unified goal. That goal is to help Texas grow in economic prosperity, and it starts with you: the students, parents and educators of Texas.
From April to June 2016, Commissioners from the Tri-Agency Initiative met with workforce and economic development representatives and leaders from local independent school districts, community colleges and universities across Texas. They got input from these representatives and leaders about:
Making education after high school more affordable for families and helping students enter the workforce more quickly with marketable skills;
Promoting career and technical education (CTE) and science, technology, engineering and mathematics (STEM) education pathways to prepare students for post-secondary options;
Ongoing efforts on the part of our agencies to serve Texas families, including state and local web-based education and career awareness systems to better connect students, parents and educators to high-demand jobs here in Texas, and the education you'll need to have a shot at those jobs; and
Strengthening education and services for Texas veterans and better ensuring a seamless and accelerated transition from military service back into the Texas workforce.
UT Austin helped bring the tri-agency college and career resources together. You can now find them all here, on the Texas OnCourse website. We have organized leading college and career websites and tools from across the state into a resource library that students, families and educators can easily access. The tools made available here can be used individually as needed, like selecting apps from an app store. Or, they can be used in order by grade level.
Providing this one-stop, organized, and easy-to-navigate portal will help students, parents and educators better see how students' experiences in middle and high school could impact their college and career paths. We're here to help you figure it out—at no cost to you.
Our collaboration runs deeper than providing this website. Leadership from the tri-agencies have provided direction and insight on the Texas OnCourse initiative since our work started. And we meet regularly to ensure we are working effectively and efficiently to transform college and career knowledge and planning in Texas.
You can find out more about our Tri-Agency Initiative and what we're doing to help Texas students get ready for college and career success.