How University Application Rates Vary by Race/Ethnicity
By: Matt Giani, Ph.D
5 min read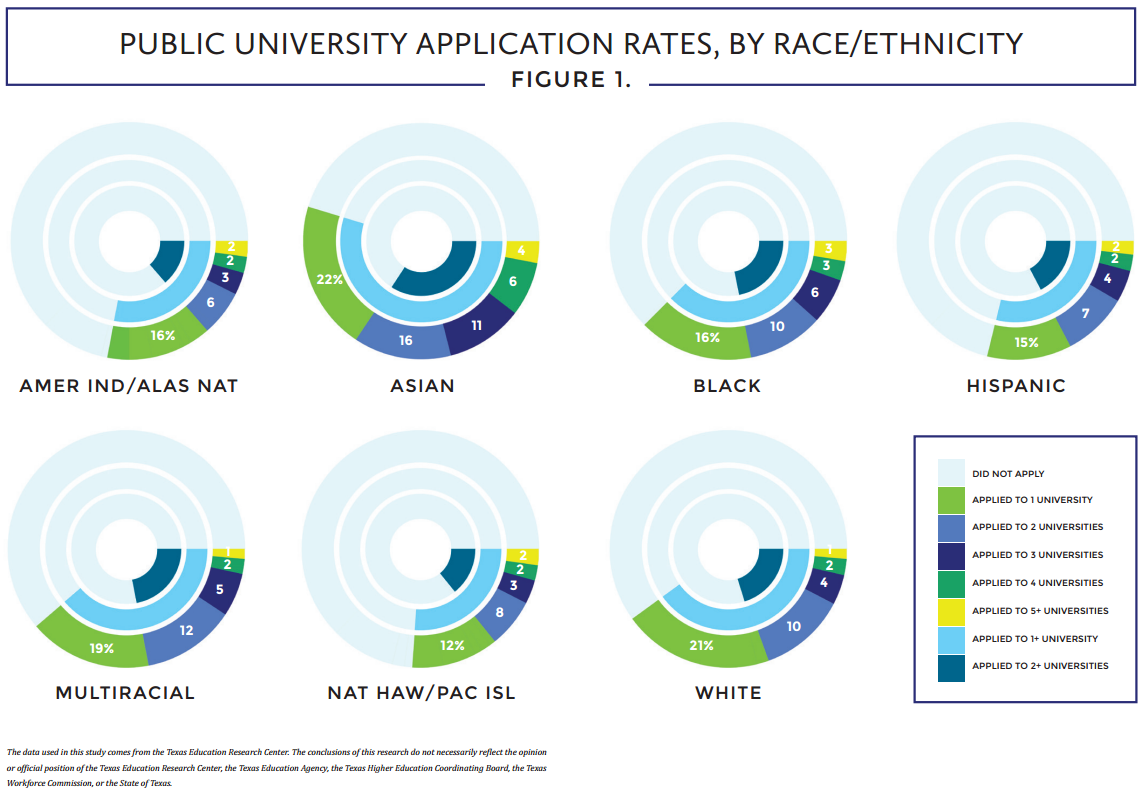 If Texas colleges want to boost attainment and college completion rates, we need a clear picture of how students are actually applying to college. This inaugural Texas OnCourse Data Note investigates how university application rates vary according to race and ethnicity.
The report displays some compelling statistics, including:
About 57.5% of Asian high-school graduates applied to at least one public university in Texas—compared to 37.5% of Black and White students.
Fewer than 30% of Hispanic, American Indian/Alaskan Native, and Native Hawaiian/Pacific Islander students applied to public universities.
Overall, roughly two-thirds of high-school graduates in Texas did not submit a single application to a Texas university, and only one out of five students applied to more than one university.