Let Our New Website Guide You
By: Texas OnCourse
5 min read
Starting today: the Texas OnCourse website turns over a new leaf.
The redesigned Texas OnCourse website makes it even easier for you to connect your students to a roadmap for college and career planning. Have confidence students will quickly find quality resources in line with their goals at texasoncourse.org.

Educators will now be able to find any of our Texas OnCourse–designed resources right at the top of our homepage! The location of our Academy login has moved, so watch this tutorial to ensure you can find it easily:
Other new features:
From our homepage, you'll be able access resources by choosing your role in a student's life, the grades you're interested in, or specific goals like"Applying to College" and "Graduation Requirements."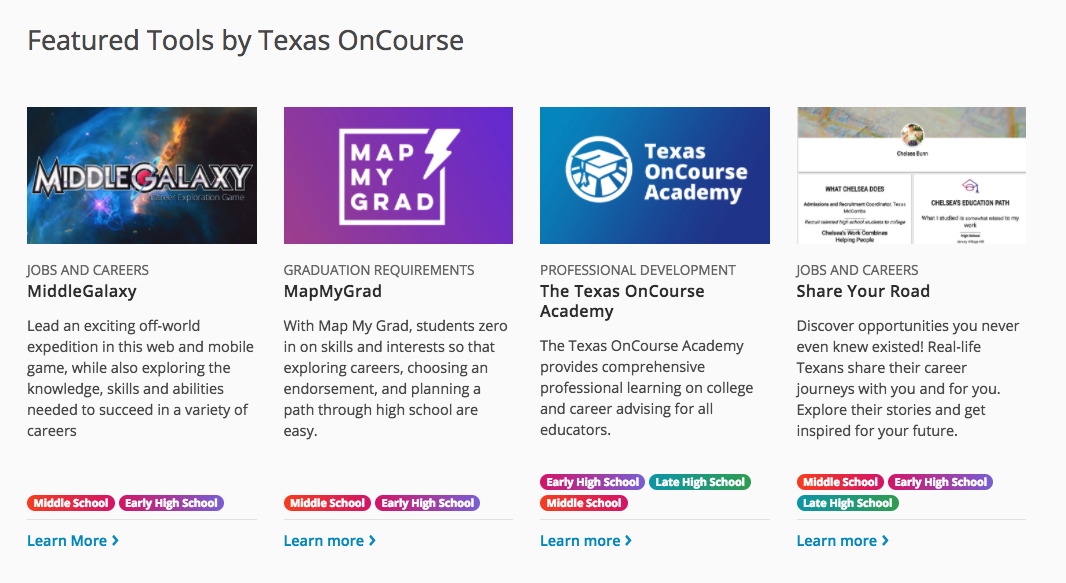 Easily navigate to our favorite Texas OnCourse resources right from our homepage. Use "Featured Tools" sections on every grade- and goal-specific page to find out what Texas OnCourse recommends for your needs.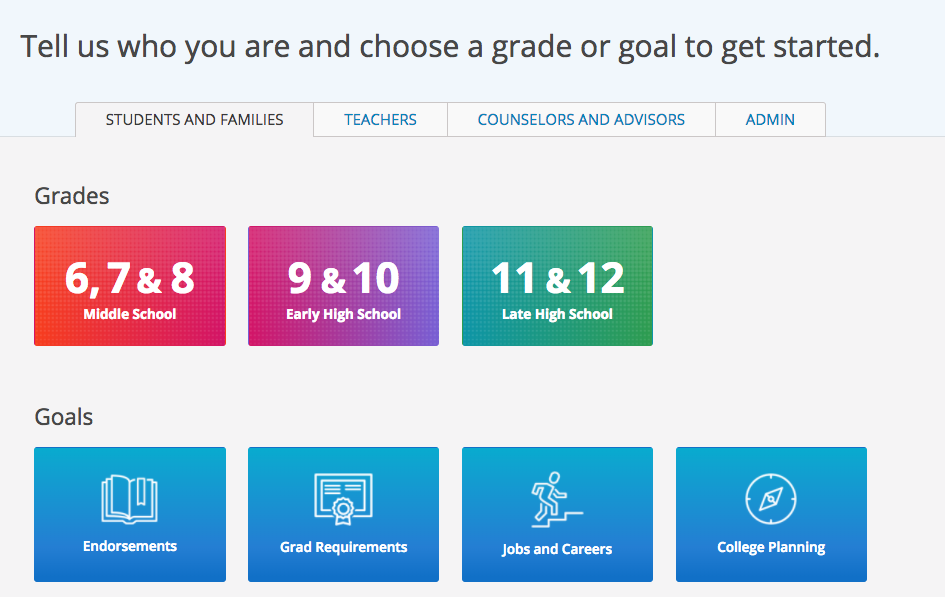 Important dates and deadlines, color-coded by grade, keep students on track for choosing endorsements, registering for the SAT, meeting financial aid deadlines, and more.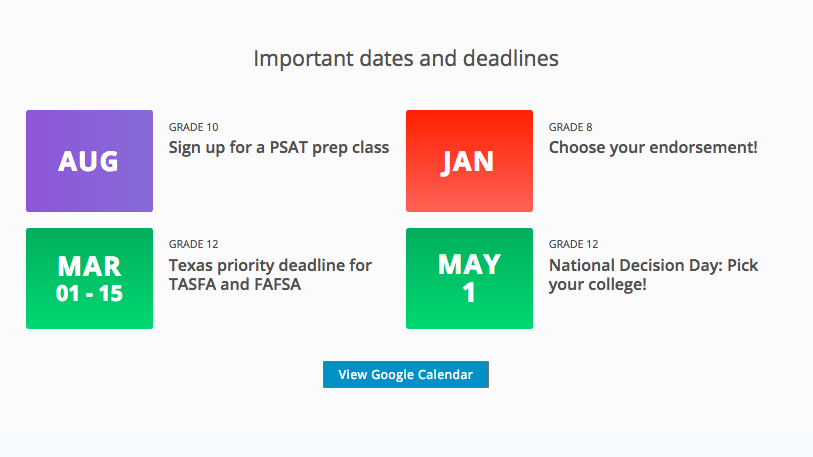 Looking for our blog? You can find blog entries, data notes, and more on our What's New page, and in the resource libraries on every grade- and goal-specific page.