My Top Resources to Sharpen Your Career and Technical Education Skills
By: Calvin Jordan
5 min read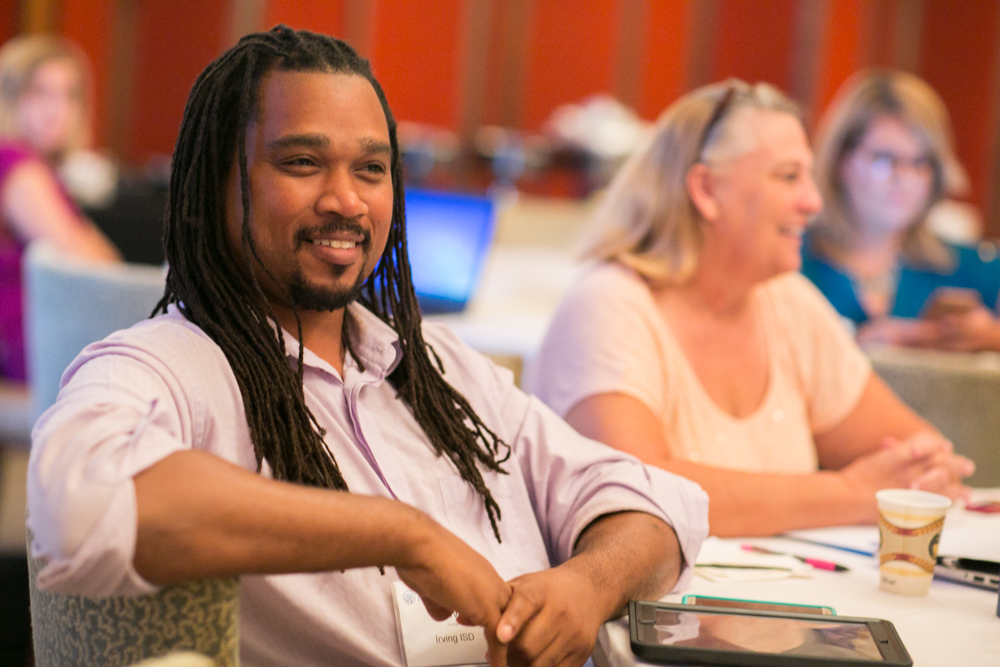 This blog is provided by Texas OnCourse Leader Fellow Calvin Jordan, pictured at our most recent Texas OnCourse Leader Fellows summit.
Did you know that February is Career and Technical Education Month? CTE Month is a public awareness campaign initiated by the Association for Career and Technical Education. Each February, we celebrate the value of career and technical education and the achievements of CTE programs across the country. As a Texas OnCourse leader fellow with almost a decade of experience in career and technical education, I'd like to explain how I've used the program to better serve my students.
#3 Texas OnCourse Academy: High School Personal Graduation Plans
The Texas OnCourse Academy provides free, comprehensive online trainings for counselors and advisers. (Log in or register in the upper right hand of this page!) The high school personal graduation plan training can help you better understand the courses offered in high school and what certificates and licenses high school students could potentially obtain.
Interested in bringing the knowledge gained to students and families? Downloads like this succinct breakdown of endorsements or this handout on how to create a PGP are great to print off for parents and guardians or to hang in a classroom. Most importantly, this module helps students, families, and educators pick endorsements that are right for each student.
#2 Texas OnCourse Academy: Work-Based Learning Experiences
Most high schools try to offer courses that allow students to gain real-world work experience in their chosen pathways. Understanding how work-based learning works and how it can benefit students is a key way to ensure that students get practical career education during high school. This module would be great for teachers new to work-based learning. Campuses and districts starting work-based learning programs would be well served to start their research with this module.
#1 MiddleGalaxy Game and Curriculum
Due to my experience as a teacher, my favorite resource to guide students through career exploration is Texas OnCourse's MiddleGalaxy game. It's a fun, space-themed game students can play to discover skills need to perform specific tasks. Texas OnCourse also provides a curriculum guide aligned with the Texas Essential Knowledge and Skills for college and career readiness and investigating careers. Game play is designed to help students identify which high school endorsements match their own skill set.
Interested in becoming a leader fellow like Calvin? Learn about the leader fellowship.