Join us in Celebrating Career and Technical Education (CTE) Month!
By: Texas OnCourse
2 min
We're just a few short days away from February and the kickoff of CTE Month! Career and technical education pathways are so important for Texas students because they prepare them for high-wage, in-demand careers. CTE Month is a way to raise awareness of the values of career and technical education and celebrate the achievements of CTE programs nationwide.
There are 16 career clusters that you and your students can take time to explore when it comes to considering postsecondary opportunities! These careers span a variety of industries. Think health care, IT, manufacturing, hospitality, and many more.
Some Ideas on How to Celebrate CTE Month
Have your students participate in the

CTE Month and NASA HUNCH Video Challenge

! They can create a two-minute video on the theme "Working Out of This World" for a chance to win $500, $250, or $125!

If your school has a CTE program,

host a school or site visit

to showcase your students and all their hard work. You can invite policymakers, business leaders, members of the media and/or your community to raise awareness of CTE and its benefits to students and the workforce.

Create and share social media posts highlighting some of your program's best moments using the hashtag #CTEMonth

Download the CTE Month logo for sharing on social media: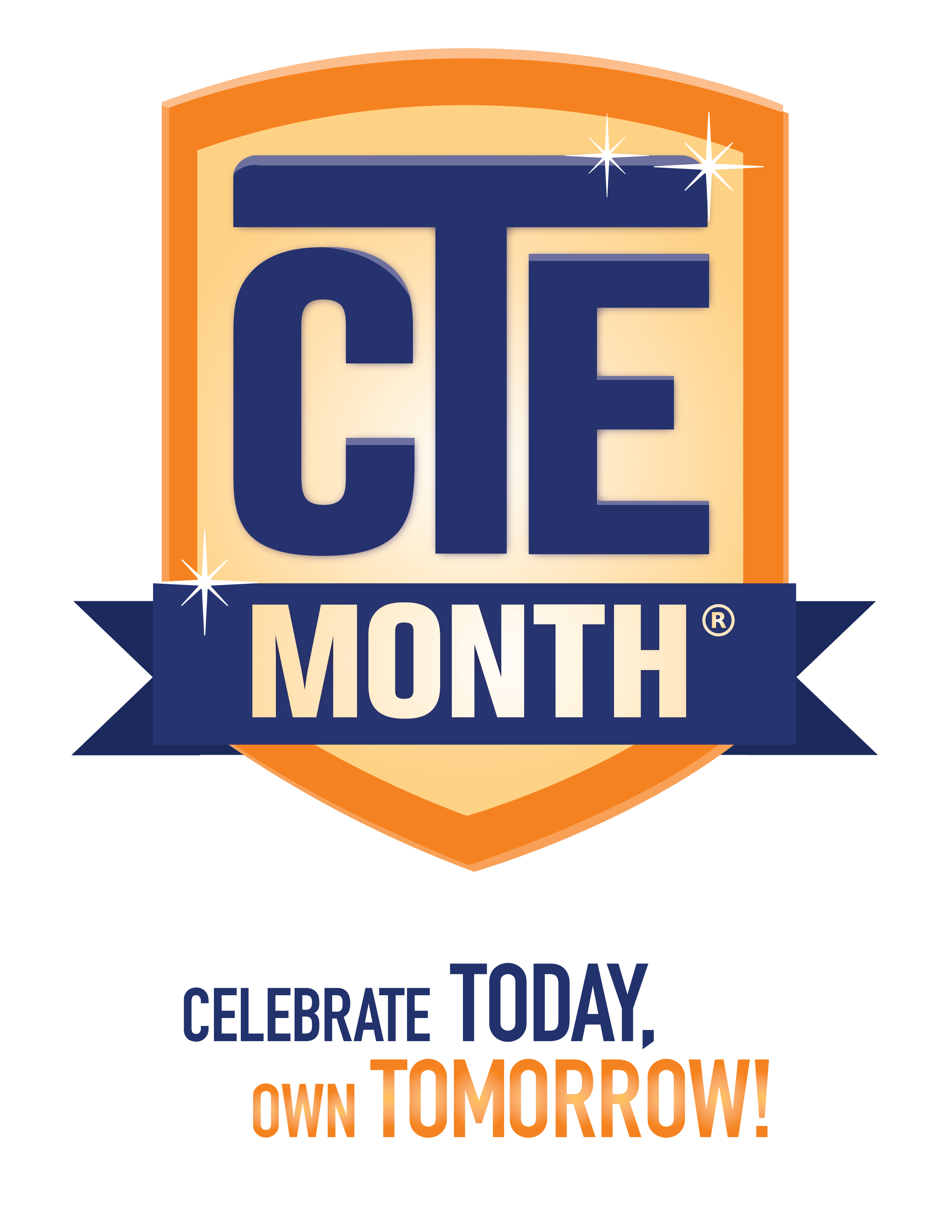 Each month we highlight a different career cluster on our blog and seek short stories from professionals in those fields. If you know anyone working in health science or marketing (January), please invite them to contribute! February's theme is manufacturing and transportation, distribution, and logistics, and we invite contributions in these areas, as well.
For further reading, be sure to check out our blog entry on the relationship between career clusters and endorsements.
More details on how to prepare middle schoolers for possibilities in high school and beyond are available at our Middle School resources page. While you're there, you can register for our webinar on using MiddleGalaxy in the Classroom on January 31, 2019, at 2 p.m. MiddleGalaxy is our space-themed career exploration game designed to simplify the endorsement selection process. Our Educator Game Guide covers the game's objectives, its terms, and how to play.