Happy Holidays from Texas OnCourse
By: Texas OnCourse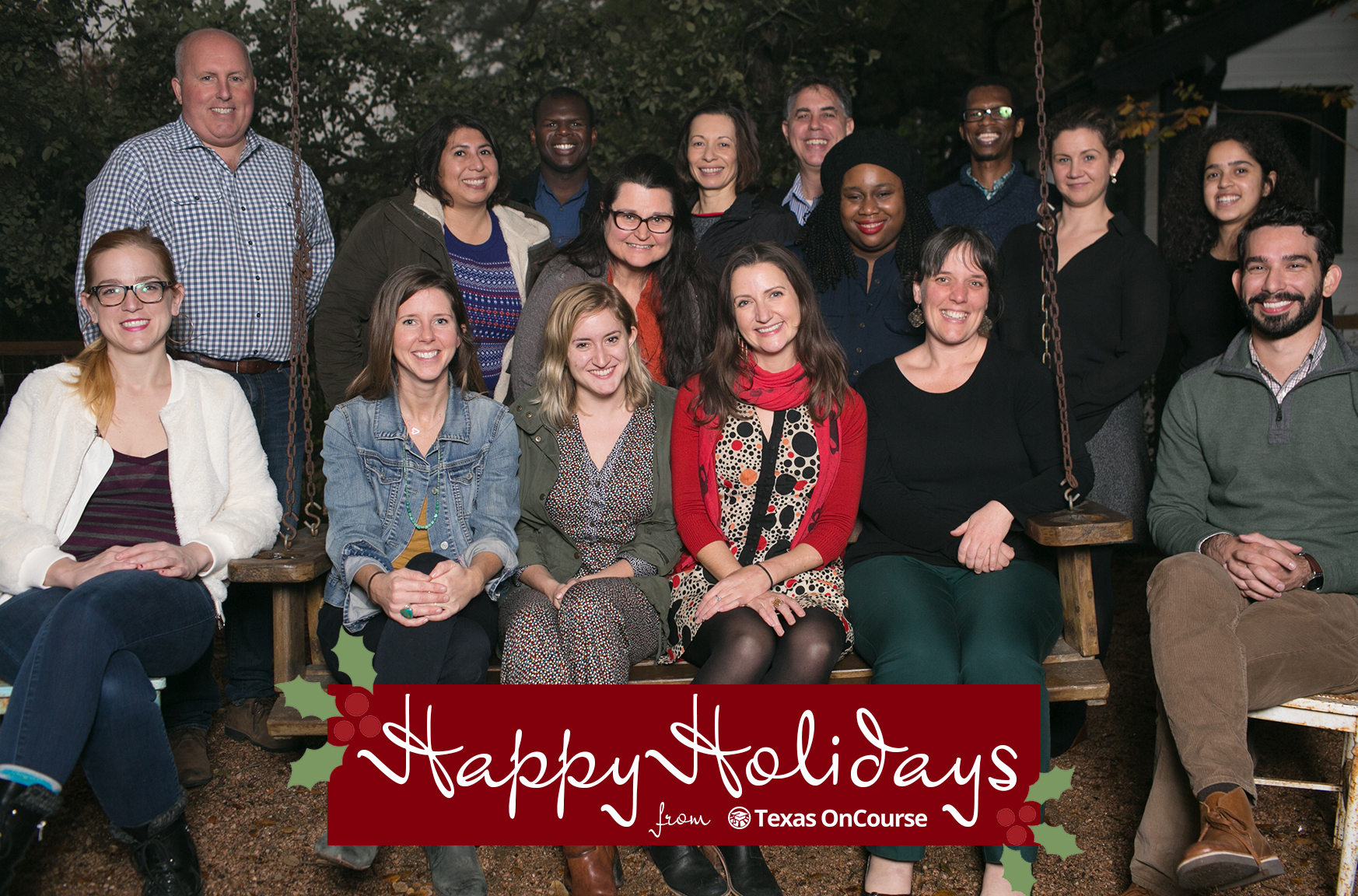 Thank you so much for being a part of Texas OnCourse's 2017. Our team has a lot to celebrate, thanks to users and supporters like you.
Have you had the chance to check out the free offerings we released this year? These resources are designed to support you every day and to ensure that every student has the tools to plan for what's next:
The Texas OnCourse Academy includes 28 training modules for counselors and advisers, built in collaboration with thousands of counselors and advisers.
MiddleGalaxy is a career exploration game for middle school students to learn more about potential educational and career pathways.
The Texas OnCourse curriculum guide has simple plug-and-play lessons. Middle school teachers can use them to easily meet TEKS career-exploration requirements.
Our 29 regional leader fellows form a professional community supporting counselors and advisers across the state.
The Texas OnCourse team, which expanded from under 10 people at the beginning of 2017, now includes over 20 dedicated and skilled employees with expertise in research, content, and program development.
Whether you're an educator, a student, or a parent, we hope that Texas OnCourse was able to give you the gift of making your life a little easier.
We can't wait to show you what we've got in store for 2018.
All the best!
—The Texas OnCourse team.