Be Rewarded for Learning from Texas OnCourse
By: Texas OnCourse
3 min read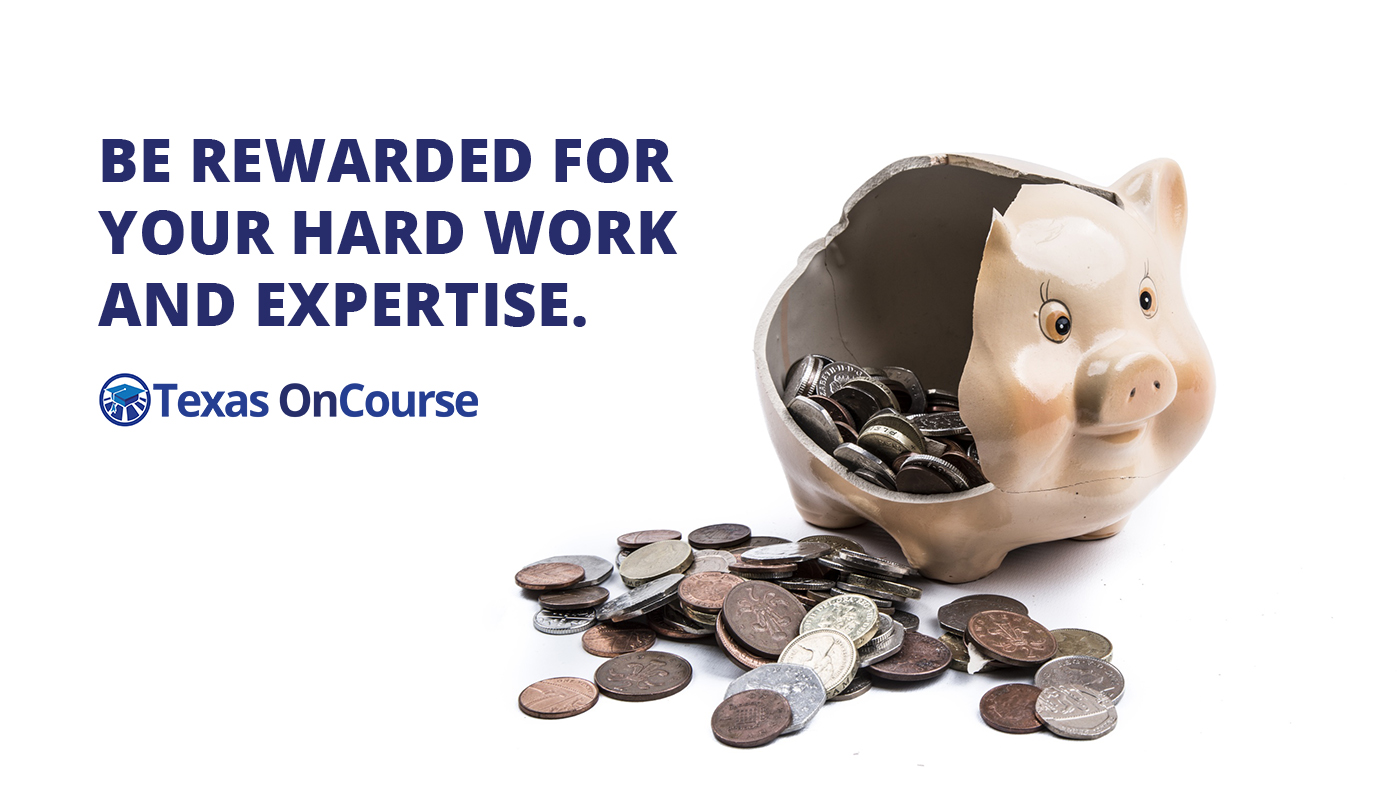 For a limited time, Texas OnCourse will award in-school Texas counselors and advisers who progress through the Texas OnCourse Academy, our online training platform helping you advise any student for any postsecondary opportunity. You can earn up to $450 total:
Counselors and advisers who earn 5 Competency Badges will be awarded $200.
Counselors and advisers who earn all 13 Competency Badges in the Academy will receive an additional $250.
And by completing all the Competency Badges in each of the 3 content areas - financial aid, career pathways, or postsecondary pathways - you can earn a Master Badge and choose a prize, a Texas OnCourse water bottle, tote bag, or notebook. Earn all 3 Master Badges and receive all 3 prizes.
All you need to do is log in to your Texas OnCourse account (or register using the same link if you don't have one yet) and start earning badges! You'll see a button by your badges to claim an award. It's up to you to claim an award once you've earned one, and we'll confirm your eligibility. Any progress you've already made in the TXOC Academy will apply toward this opportunity.
Click here for information on the modules, competencies, and content areas in the Texas OnCourse Academy.
With Texas OnCourse, every high school graduate, no matter where they come from or where they're going, has a plan for what's next.
Register for or login to the Texas OnCourse Academy today!
* Offer available for the first 4,000 counselors and advisers, through October 2018 only. Offer limited to counselors and advisers employed in the state of Texas.