Adventures in STEM: A UT Alum Shares Her Road
By: Rose Frezza for Texas OnCourse
2 min
Earlier this year, we partnered with Roadtrip Nation, the makers of the Room To Grow docu-series, on an online program called Share Your Road.
Share Your Road is a website that Texas students can visit to access personal career stories from hundreds of working Texas professionals. It serves as a career compendium, meant to offer inspiration and insight on finding the best-fitting career path.
Each month, we put out a call for submissions so that professionals working in a particular field can share their stories about how they got started and where they ended up. December's theme is STEM, and we'd like to share the profile of Nichole Bennett, an Austin professional working in the field of science, technology, engineering, and math. Her work combines communicating, sharing stories, science, acting, and theatre!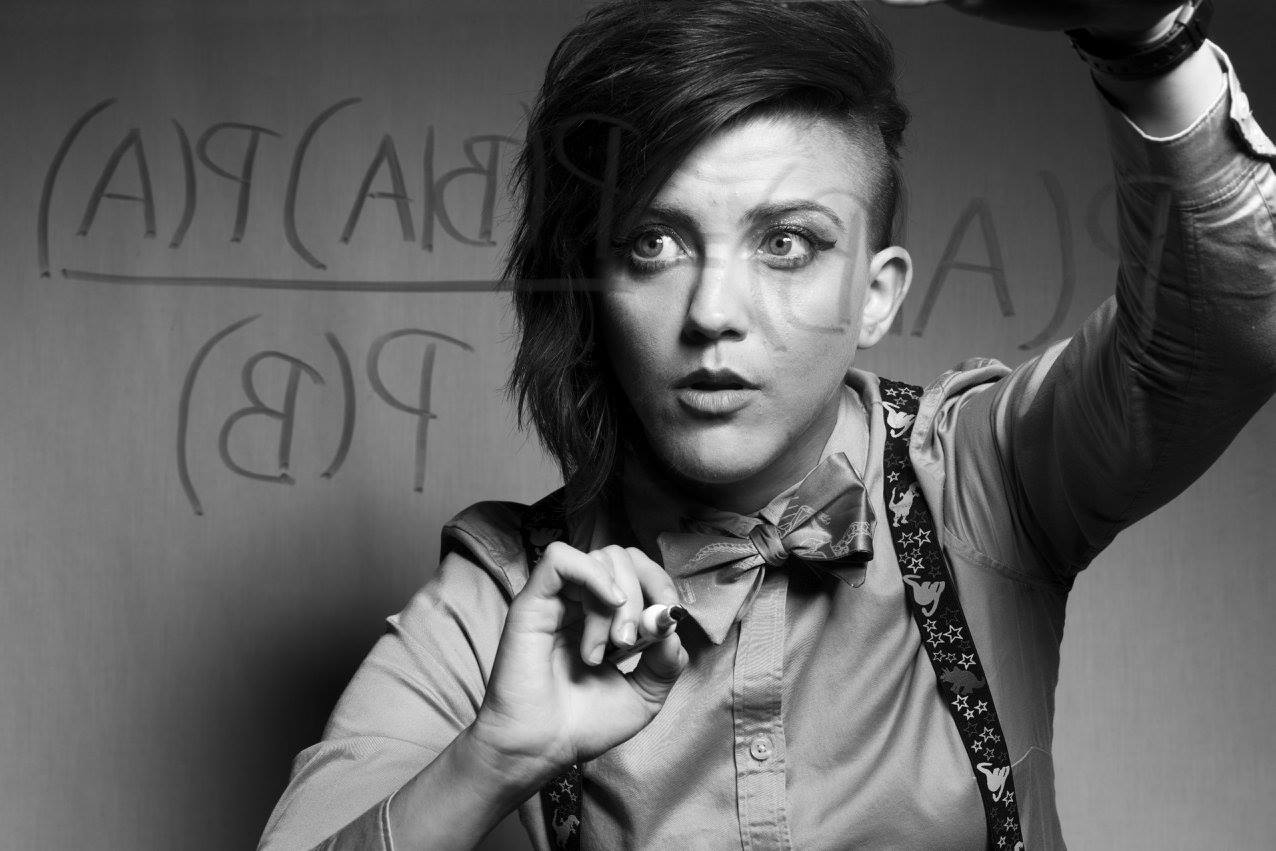 Texas OnCourse: What's your title, and in your own words, what do you do?
Nichole Bennett: I'm a science communication researcher at the University of Texas at Austin. I help scientists become better at talking about their research.
TXOC: What's your day-to-day like?
NB: I take classes and teach classes to learn communication theories. I collect data from surveys and interviews from scientists. I analyze this data using statistics and programming. I communicate this research to other scientists and to the public. I also teach scientists improv to help them learn how to be better communicators.
Nichole's educational path: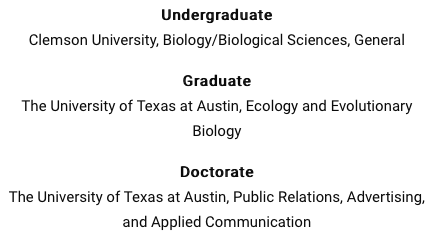 TXOC: What are some skills that have proven to be important in your role that you may not have learned in school?
NB: Being a good collaborator and communicator, being a keen observer of data, being curious and asking questions, being resilient and not giving up, understanding that mistakes are part of the process.
TXOC: How did you know which career/industry to pick?
NB: I knew I loved science and started to work as a researcher. When I started finding myself "distracted" by science communication activities, I realized I actually loved talking about science more than doing it.
TXOC: What were some major milestones in your career path?
NB: I left [school] with a master's and worked out in the "real world" teaching kids and adults coding. I learned that I loved teaching. I also started doing improv and realized the big role creativity plays. After talking with my current advisor, I realized I wanted to go back to school to study science communications and help training programs for scientists get better and better.
TXOC: What's your advice for someone getting started in your field?
NB: Read all you can about the topic (science communication) and pay attention to how you feel when you read about it. Are you bored? Are you excited? Are you so curious that you come up with new questions to ask? These feelings are a good guide as to whether this is for you or not. Also, getting good at looking for patterns in data and interviewing people will give you good practice for the type of work you'll be doing.
Hats off to Nichole for sharing her career journey with us and thousands of Texas students. Remember – we're constantly collecting career stories for Share Your Road, regardless of the industry, so be sure to share yours if you're so inclined. And make sure you tell your students to check us out!