Texas OnCourse Academy
Reward Program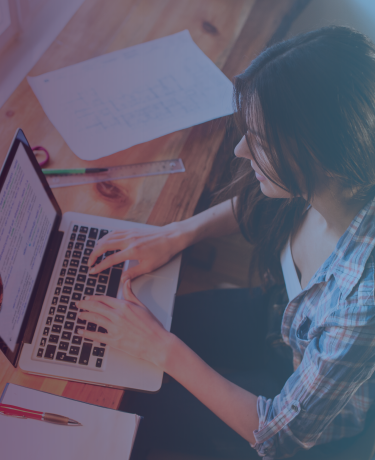 Be rewarded for gaining counseling and advising skills!
You're helping prepare every student for life after high school. And we want to recognize you for it.
For a limited time, Texas OnCourse will reward Texas school counselors for their progress through Texas OnCourse Academy, our online training platform aimed at helping you advise any student for any postsecondary opportunity.
* Due to high volume, it may take three to four months to process reward requests. If you have submitted your request for a reward, we appreciate your patience! *
You can earn up to $450 total:
School counselors who earn 5 competency badges will be awarded $200.

School counselors who earn all 16 badges – 13 competency badges and 3 master badges – in the Academy will receive an additional $250.
And by completing all the competency badges in each of the three content areas – financial aid, career pathways, and postsecondary pathways – you can earn a master badge and choose a prize: a Texas OnCourse water bottle, tote bag, or notebook. Earn all three master badges and receive all three prizes.
With Texas OnCourse, every high school graduate, no matter where they come from or where they're going, has a plan for what's next. Register for the Texas OnCourse Academy today!
* Offer available for the first 4,000 counselors through October 2018 only. Offer limited to in-school counselors and teachers directly supporting students on college and career and employed in the state of Texas.*
Frequently Asked Question about the Reward Program
Who is eligible?
Texas school counselors are eligible for the Texas OnCourse Academy reward program, as well as teachers who directly advise students on college and career preparation and/or exploration. The reward program is available for counselors at all grade levels. Individuals who participated in the Texas OnCourse pilot program in 2016–17 are also eligible for these rewards.
Do I need to register for this opportunity?
You need to register for the Texas OnCourse Academy, but you do not need to specifically register for this opportunity. If you are already a registered user of the Texas OnCourse Academy, you just need to log in and start working toward badges.
How do I earn a reward?
Complete all modules in a competency and earn a competency badge. Earn five competency badges and you can claim an award (see below). Complete all competency badges in a content area and you will earn a master badge and can claim a prize (see below).
Click here for information on the modules, competencies, and content areas in the Texas OnCourse Academy.
How do I claim a reward?
Once you have earned five or more competency badges or a master badge, you will need to let us know by clicking the button that reads, "If you've qualified for a stipend, click here to claim it." This link brings you to a survey that you must complete in full and submit. We will confirm your eligibility and issue you the stipend or swag. We will not award prizes automatically.
When will I receive my reward?
After you submit your claim by following the directions above, it will take 12–16 weeks to confirm eligibility and process your stipend or swag reward.