Frequently Asked Questions
Texas OnCourse Academy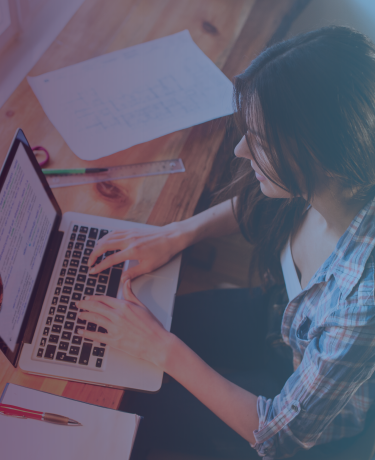 Is there still time to participate in the reward program and earn rewards?
Yes, the reward program is available until the end of the 2018-19 school year. Click here for more information about the reward program.
Will I receive a confirmation email that my request for a stipend has been received?
No. If you see the following message at the end of your stipend request survey, it confirms that your request has been received and is in the processing queue.
"Thank you for taking part in the Texas OnCourse Academy. If you have applied for a reward or other prize, we will verify your eligibility and process your request in approximately twelve weeks."
I'm participating in the Reward Program and I've completed the required modules to receive a stipend. When will I receive my award?
Please allow 12–16 weeks for processing. You will be contacted by Texas OnCourse if there are any issues or questions related to your award.
I am receiving an internal server error when I login.
A small number of users are seeing this issue, and we are working to resolve it. In the meantime, here are some approaches you can take to access the modules:
Make sure all browsers are up to date

Clear your browser's cache

Try opening the dashboard in different browsers, including Chrome, Firefox, and Safari

Open the dashboard in Chrome or Firefox incognito windows

Try viewing the Academy on a different computer or device
I'm receiving an error when I try to perform a search within the modules of the Texas OnCourse Academy.
We are currently experiencing a technical issue with the search feature and hope to have it resolved soon. For assistance with your questions, please contact support@texasoncourse.org.
I have completed a module, but I have not received a badge. How do I get a badge?
In order to receive a badge, you must master all modules within a specific competency. Each competency consists of one or more modules. For instance, you can earn up to four competency badges within the Financial Aid content area. One competency in the Financial Aid content area is Scholarship Application Process, which includes three modules. Once you have shown mastery in all modules within each competency in a content area, you can earn a master badge.  
If you haven't gotten the badge you expected, it's likely that you haven't fully met all the requirements to receive it, even though you might have scored well on the assessment. Each module includes a series of learning objectives. When you take an end-of-module assessment, you must show mastery in ALL of the learning objectives. Even if you receive 90% on an assessment, if the 10% you got incorrect were all in a single learning objective, the system will show your status as incomplete, despite your high score. You need to retake the assessment until you can show mastery of all the learning objectives. The system does tell you which areas are have been mastered or not, so you can go back and brush up on those areas before retaking the assessment.
When you have mastered all learning objectives, you have mastered a module, and the Academy dashboard will partially fill in the oval next to that that module's competency. For example, if you have mastered all of the learning objectives in two of the four modules in a competency, it will say 2/4, and the oval will be half filled.
You can find out more about the Texas OnCourse Syllabus by clicking here.
I am not receiving my registration confirmation email or password reset email.
Here are some quick ways to ensure you receive your password reset email:
Add texasoncourse@austin.utexas.edu to your contacts

Check with your school and district IT office to ensure that they allow our email domains (www.texasoncourse.org, www.utexas.edu, and http://us-west-2.amazonses.com/) to come to your inbox

Make sure you're spelling your email address correctly

Check your spam or junk folder in case the reset was delivered there
I can't find my district or school when registering.
You must find your district first. To find your district, begin typing the first three letters and scroll down the list to select your district name. Once you have selected your district, all possible schools will display in a drop-down menu. Make sure you are using the full, correct name of your school or district.
Is there an opportunity to earn Continuing Professional Education hours?
Texas OnCourse provides CPE credits to counselors and advisers for completing the modules in the Texas OnCourse Academy.
I participated in the pilot program and earned several badges. However, when I log in now, those badges have disappeared. What happened to my past progress?
Those badges were only drafts and were not from fully reviewed material. We provided this content to counselors and advisers so that they could help us validate and improve our content. After the pilots, we updated the content and made it complete based on the feedback we received during the pilots. No badges carried over.
I am an educator who would like to track the progress of my students in MiddleGalaxy. How do I create a class code?
You can find instructions for creating class codes by clicking here.
Need more help? Click here to reach out to us and tell us how we can help.