Texas OnCourse Office Hours Twitter Chat
Available on Twitter @TexasOnCourse for registered users of the Texas OnCourse Academy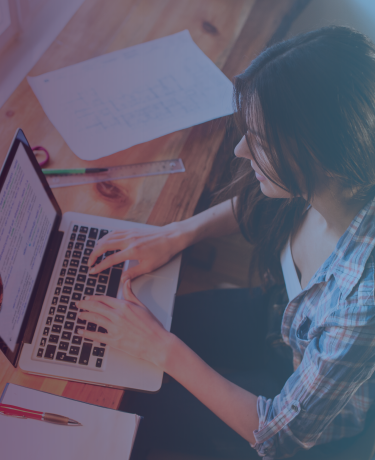 Each month, Texas OnCourse Leader Fellows facilitate digital office hours that connect with colleagues, ask questions on key college and career advising topics, and share or hear about best practices.
Office Hours take the form of a Twitter Chat, facilitated by our Texas OnCourse Twitter page. These hour-long, online chat sessions allow you to drop in or out at your leisure, and you can even catch up on the Q&A later.
During Office Hours, we pose certain questions to the audience and anyone is welcome to jump in and respond by clicking "retweet" and typing a response, along with the hashtag of the day. For example, if we were discussing TASFA and the hashtag of the day was #TASFAchat, questions and answers might look something like this: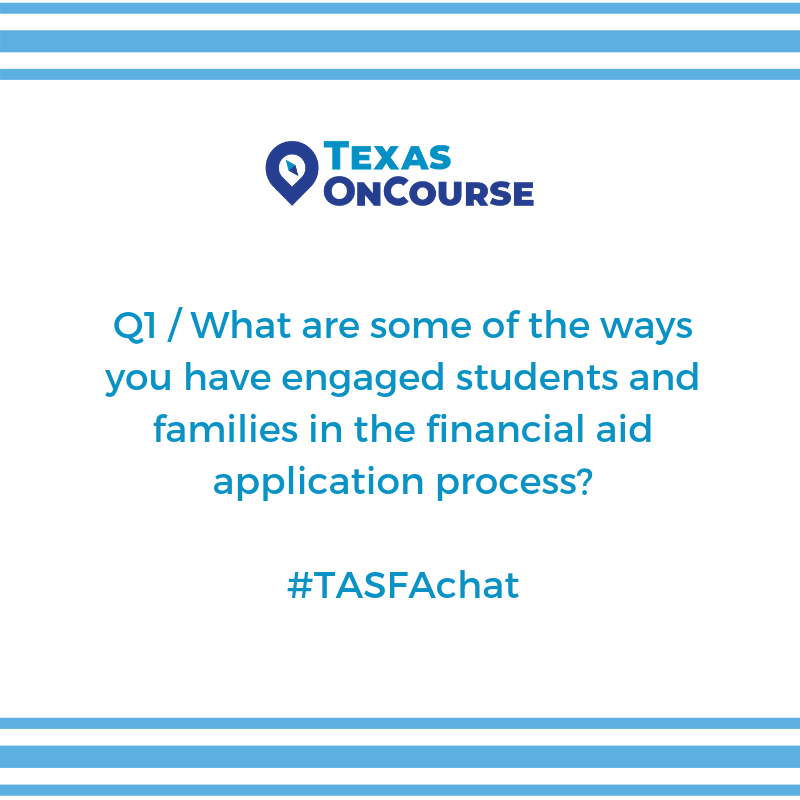 To answer this question, a person would click "retweet," type A1, type their answer, and end their question with #AskTXOC and #TASFAchat. To summarize, their answer might look something like this:
A1: The power of hosting a financial aid night cannot be overstated -- having staff on-site to troubleshoot issues in a computer lab is so comforting to students and parents. #AskTXOC #TASFAchat
You can also weigh in with any questions you have, either during Office Hours or any day leading up to them! Tweet your questions  to @TexasOnCourse and include #AskTXOC -- we'll see it and get the ball rolling!
Digital office hours are held once a month at noon CT. Office hours are structured around module topics, including the FAFSA, the Common Application, and Endorsements. To join office hours, simply visit our Twitter page during the hours of engagement, and hop into the conversation!
To receive a reminder for office hours, all you need to do is register for an account in the Academy. Already enrolled in the Academy? Keep an eye on your inbox for our emails.
Note: if you opted out of our email list, you will not receive information about these office hours. Opt back in here.

ApplyTexas

Back to School Tips
August 14, 2019
12 p.m. CT

Parent Involvement in Student Success
September 18, 2019
12 p.m. CT

PSAT/NMSQT
October 23, 2019
12 p.m. CT

Introduction to Endorsements
November 20, 2019
12 p.m. CT

CCMR Accountability
December 18, 2019
12 p.m. CT

Four Year Plans
January 15, 2020
12 p.m. CT

Scholarships
February 19, 2020
12 p.m. CT

Career Pathways
March 18, 2020
12 p.m. CT

Planning a Decision Day
April 15, 2020
12 p.m. CT

TSIA

Summer Melt