Frequently Asked Questions
MiddleGalaxy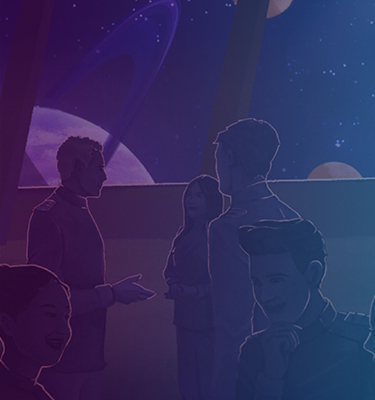 Do I have to have a class code?
Students: If your school uses MiddleGalaxy, please get your class code so that we can keep track of what an awesome job your school is doing! If not, that's OK. Just click "no school code."
Teachers: This document shows you how to create a class code and view your student data: MiddleGalaxy Class Code Creation (link opens PDF).
Once you have created a class code, have your students log in to www.middlegalaxy.org and add your class code to their accounts. Once each student has logged in with your class code, you will be able to see their activity in the game via Texas OnCourse Academy.
Why did I get a registration email from Texas OnCourse instead of MiddleGalaxy?
MiddleGalaxy is a game designed by Texas OnCourse. We are an organization dedicated to improving the quality of college and career advising in Texas.
I can't complete the instructions! Why won't it let me move on?
You have to complete the tasks laid out in the instructions in order to continue. If the instructions, for instance, explain how to complete a Captain's Action, this requires you to click on the captain and follow the instructions so you can move on.
Do I only have one round of cards to build all my teams?
No! Every time you click "draw cards," you can discard your hand to get all new cards. Keep looking until you find the skills and abilities you need! Remember, the objective is to build your team with as few people as possible, and you get extra points for finding ideal cadets for the missions at hand.
I've built my team, but I can't figure out how to finish the mission.
Once you've completed your team, be sure to complete the final step, which is to click on the completed mission title to open a bonus round that tests your understanding of your team's abilities. This is where you can earn additional points, as well.
How many missions are there?
To complete the MiddleGalaxy game, complete a total of 10 missions. Remember to try and complete missions with the smallest teams possible. Good luck!