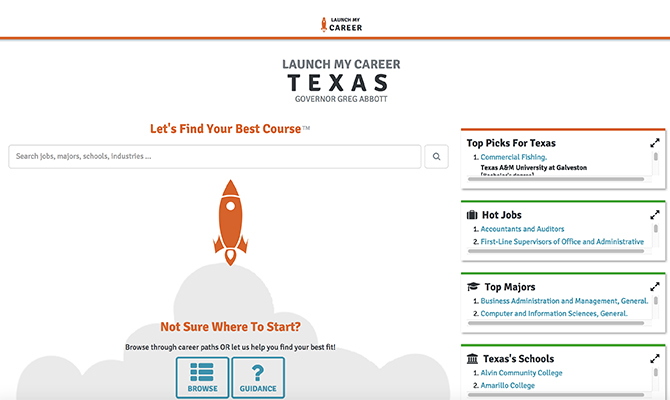 Explore future options.
Curious how your chosen career path will impact how much money you'll make in your lifetime? Interested to see what major you'll need to focus on in order to get your dream job? What if your dream school doesn't offer the major you want in order to achieve your dreams?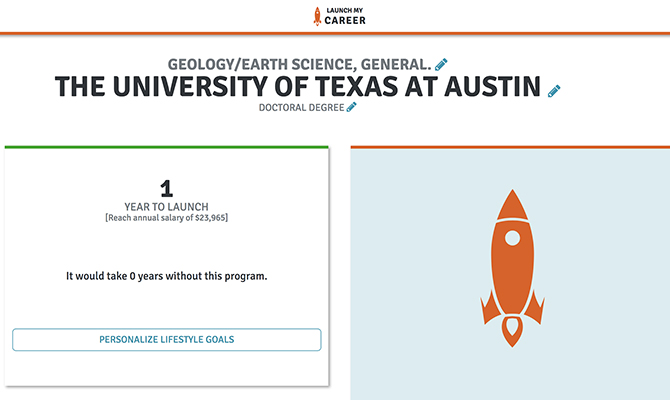 With Launch My Career, gain knowledge critical to achieving your dreams. On this site, you can:
Learn your lifetime earning potential

Explore careers within your chosen endorsement

Click on your dream career and learn what majors can lead you there

Learn what schools offer that major

Explore handy charts to compare your choice of school, career, and income to others

And so much more!
You'll also be able to explore top majors, top schools, and hot jobs for Texas!