PROFESSIONAL DEVELOPMENT
COVID-19 Support:
Resources for Educators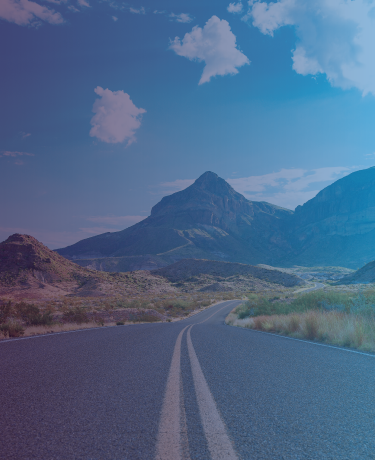 These resources will support your practice as you navigate distance counseling and learning. 
Be sure to bookmark our blog, too. We are also regularly updating it to support you in this time. You can subscribe to receive our blog posts in your inbox daily, weekly, or monthly  you'll find the form to sign up on any blog post.
Click here for a comprehensive guide to college and career support during COVID-19.
Click here for college and career planning resources you can share directly with students.
Bookmark These Web Pages
The following landing pages include COVID-19-related resources and updates from education agencies, associations, and service providers.
Education Agencies and Departments
Texas Education Agency
Coronavirus (COVID-19) Support and Guidance
Texas Higher Education Coordinating Board
Coronavirus Update for Higher Education
Texas Association of School Administrators
Resources & Information Related to COVID-19
Texas Association of School Boards
COVID-19 Frequently Asked Questions
US Department of Education
COVID-19 ("Coronavirus") Information and Resources for Schools and School Personnel
College and Career Counseling Associations and Service Providers
Texas Counseling Association
Coronavirus (COVID-19) Resources
American School Counseling Association
ASCA Update: COVID-19
National College Attainment Network
A Round-Up of COVID-19 Resources
College Board
SAT Coronavirus Updates 
AP Updates for Schools Impacted by Coronavirus 
ACT
April 2020 National Exam COVID-19 
Common App
Coronavirus: Support during uncertain times 
Financial Aid
The National Association of Student Financial Aid Administrators (NASFAA)
Coronavirus (COVID-19) Web Center
Federal Student Aid
Coronavirus and Forbearance Info for Students, Borrowers, and Parents

Supporting Students' Basic Needs
Find Meals for Kids When Schools Are Closed
Texas Department of Family and Protective Services
Coronavirus Resources
These Texas organizations are helping people during the pandemic – and here's how you can, too (Texas Tribune)
Social and Emotional Learning (SEL)
SEL Resources During COVID-19 (CASEL)
Adult SEL Toolkit (Panorama Education)
Talking to Students about Coronavirus
Talking to Teens and Tweens about Coronavirus (New York Times)
Talking to Kids about the Coronavirus (Child Mind Institute)
Remote School Counseling
Webinar: School Counseling from A Distance Webinar (Southern Regional Education Board)
Pivoting to Virtual Advising? Consider the Evidence and These Approaches (NCAN)
Online Lesson Plans and Activities
Keep CTE Moving (CTE Coalition)
Khan Academy Student Schedules
Coronavirus Student Guide: Explanations and News Updates (PBS NewsHour Extra)
Coronavirus School Closing Solutions and Alternatives (K12)
At-Home Learning Initiative (PBS and TEA)
Digital Resource Roundups
37 Free Online Resources for Schools Shifting Online during Coronavirus (National School Choice Week)
Database of Online Learning Resources (Digital Promise)
56 Free K-12 Resources during Coronavirus Pandemic (District Administration)
Resources for K-12 Educators Teaching Remotely (Online Learning Consortium)
Supporting Students with Disabilities
Center on Online Learning and Students with Disabilities
Educating All Learners Alliance
This alliance aims to help educators and parents of students with disabilities during the coronavirus pandemic.
Accessible Remote Teaching, a guide developed by Adam Nemeroff, a learning designer at Dartmouth College in New Hampshire
Accessible Teaching in the Time of COVID-19, a guide developed by Aimi Hamraie, an assistant professor of medicine, health, and society and American studies at Vanderbilt University in Tennessee
Supporting Special Populations
English Learners Resource Hub (New America)
COVID-19 Resources for Traditionally Underserved Youth in the U.S. (American Youth Policy Forum)
COVID-19 and Homelessness (Schoolhouse Connection)
Finances
Coronavirus and Forbearance Info for Students, Borrowers, and Parents (Federal Student Aid)
Swift Student: This free resource will help your students write a financial aid appeal letter.
NCAA/ NAIA
Division I Council extends eligibility for student-athletes impacted by COVID-19 (NCAA)
Summer Melt
The Danger of Summer Melt (Texas OnCourse Blog)
Rolling Smoothly into the Next Chapter after Graduation (The Texas OnCourse Blog)
Five Actions Educators Can Take Right Now to Support High School Seniors' Transition (Clicking link creates copy you can save to your Google Drive)
College Planning
Virtual Admissions Events and Deposit Dates (Crowd-sourced Google Sheet)
College Admissions Dashboard (NACAC)
Extended Deadlines (Accept Group)
Online Communities
The Texas OnCourse College and Career Planning Source (Texas OnCourse Facebook Group)
The Great State of Texas School Counselors (Facebook Group)
Educator Temporary School Closure for Online Learning (Facebook Group)